Specs not sex: New glasses blur women for Orthodox Jews
Published time: 8 Aug, 2012 19:57
Edited time: 8 Aug, 2012 23:57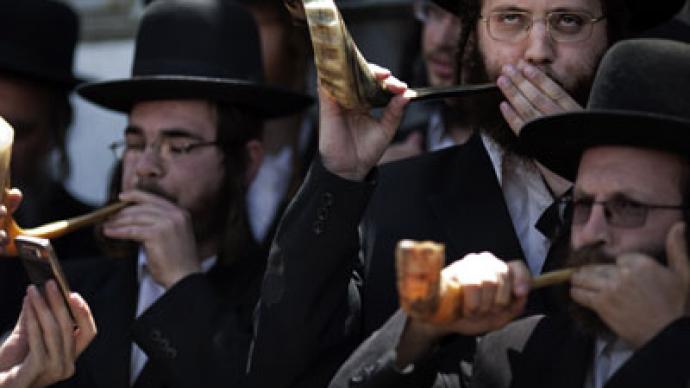 Pious Jews tempted by scantily clad girls strutting through their neighborhoods can take heart: an ultra-Orthodox organization has developed blurry spectacles that will literally put beautiful women out of sight, if not out of mind.
­Stores in Jerusalem's ultra-Orthodox neighborhood of Mea Sharim will soon start stocking glasses that leaves one's immediate vision intact, but makes everything beyond 10 feet completely out of focus, Yedioth Ahronoth's Hebrew website Mynet reports.
For those cursed with 20/20 vision, the organization provides a pair of non-prescription spectacles at a price of $32.50, onto which two semi-transparent stickers can be slapped.
And if their vision is already failing them, the stickers can be applied to the lenses of prescription glasses, leaving the wearer even more myopic than they were before.
Mea Sharim has long been known as an ultra-Orthodox sanctuary where modesty posters are the norm and life revolves around strict adherence to Jewish law.
Striving to maintain their wholly devout lifestyle, the community practices de facto sexual segregation on buses, sidewalks and in other public places, though they have had less luck imposing their rules on outsiders.
Out of step with the surrounding world, the Orthodox community's unofficial "modesty patrols" are hoping the glasses will help the sexually tempted men take matters into their own hands.
For those forced to travel outside their communities, especially on airplanes and public transport where they could be seated next to anyone, hoods and shields are on offer that will block out the wearer's peripheral vision.
But for those young bachelors hoping to find a soul mate, love at first sight might now be out of the question.