Bloodshed continues in Iraq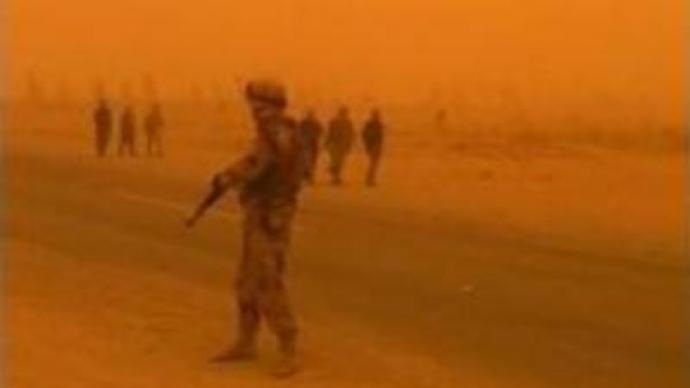 U.S. troops in Iraq say 18 insurgents have been killed in fierce clashes in the western city of Ramadi. The military has also confirmed that a helicopter went down north of Baghdad on Friday, which is the 4th such loss in 2 weeks.
The news comes as 3 days of official mourning begin for the 73 people killed in a double suicide attack in Hillah on Thursday.More than 160 people were wounded after 2 bombers detonated explosives among shoppers in a crowded outdoor market.A scene of devastation remained on Friday in the centre of the Shi'ite city south of the capital. Doctors fear the death toll could rise as they treat a number of the severely injured.Joint Iraqi and U.S. forces are struggling to cope with the daily carnage as the number of violent attacks hits record levels. The growing bloodshed comes despite a new security plan.
You can share this story on social media: