Blizzard hits Russian Far East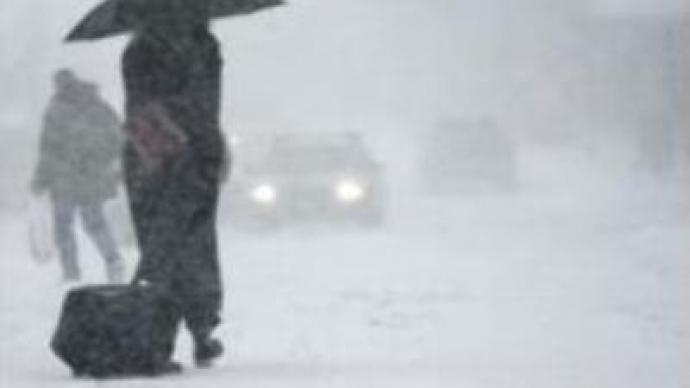 Russia's Far East has been hit by heavy snow storms. The bad weather has swept over the island of Sakhalin and across to the Kamchatka Peninsula. Emergency teams are at work.
Wind speeds reached up to 160 kilometers per hour, disrupting electricity supplies in some districts. Emergency teams are restoring power to some homes.Flights from local airports have been suspended and work at local ports has been halted, with all ships tied-up or anchored.Meteorologists expect conditions to improve by Tuesday.
You can share this story on social media: