Blasts in Baghdad: 42 killed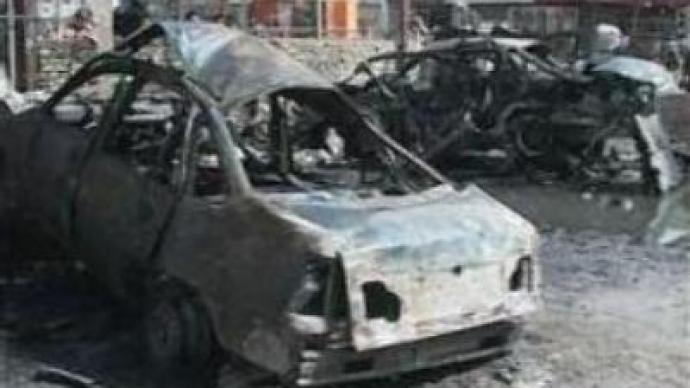 The latest explosions in the Iraqi capital have killed at least 42 people and injured dozens more. A suicide bomber struck a business college in a Shi'ite area of northeastern Baghdad.
The bomb went off near the main entrance to the college after guards confronted the attacker as he tried to enter the grounds. Most of the casualties were students. In the Shi'ite neighbourhood of Karradah, which is one of the busiest commercial areas in central Baghdad, a separate car bomb exploded in a car park. At least one person was killed and four others wounded.Meanwhile, the Iraqi President, Jalal Talabani, is being treated for an unknown illness at hospital in Jordan. The 73-year-old has been admitted to the King Hussein medical centre in Amman, the Jordanian capital.The hospital has specialist heart treatment facilities, but rumours that the president has suffered a stroke or heart attack have been ruled out.According to Jalal Talabani's office, he is simply suffering from fatigue and exhaustion due to his heavy workload.
You can share this story on social media: