Blasts hit Iraq as PM hails success of security operation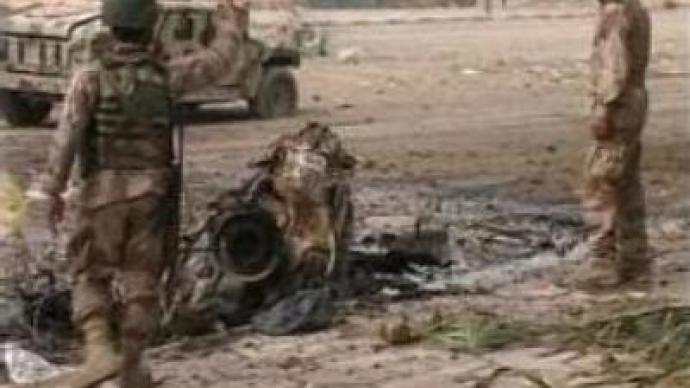 More than 80 people have been killed in a series of attacks in Iraq. The attacks come after the Prime Minister of Iraq, Nouri al-Maliki, hailed the success of a new security operation in Baghdad, which was launched 10 days ago.
At least 38 people were killed and dozens injured in the latest suicide bomb attack in Baghdad. The blast occurred in a mostly Shi'ite neighbourhood, outside a college – most of the victims are students.Another 10 people were killed and 8 injured after two rockets hit a Shi-ite enclave in the south of the capital.Earlier, an explosion near the fortified Green Zone in the centre of the city killed at least two people and injured eight. The blast was close to the Iranian embassy, though it is not known whether it was targeting the compound.A car bombing in a Shi'ite district in central Baghdad killed at least one person and injured four.Elsewhere in Iraq, a suicide truck bomb in Anbar killed at least 40 worshippers as they left a Sunni mosque.Earlier the Prime Minister of Iraq, Nouri Al-Maliki, praised the combined U.S.-Iraq efforts to cripple militant factions and sectarian killings in the capital.
You can share this story on social media: