Blasts claim at least another 10 dead in Iraq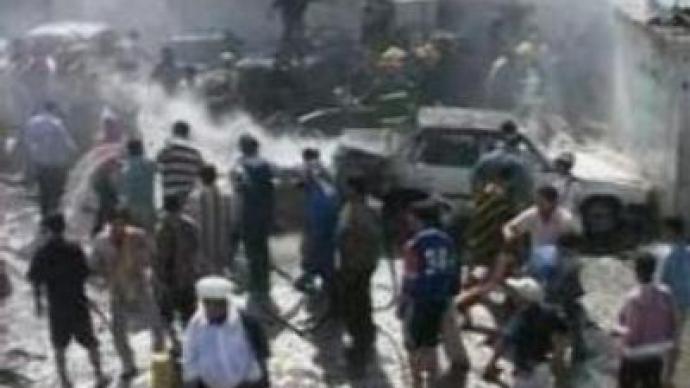 At least 10 people have been killed and dozens wounded in a series of car bombings in Iraq. The blasts took place in the mainly Shi'ite districts of the country.
A parked car exploded near a hospital in a Shi'ite district of Baghdad, killing at least five. An hour earlier, another car bomb struck a petrol station in the Shiite city of Hillah killing at least two people and wounding 22. And in northern Iraq, a car exploded around 7a.m. local time, after the driver parked it near Iraqis looking for work. The driver and two workers were killed and 11 others were wounded.
You can share this story on social media: