Blast in Northern Tajikistan claims two officers, 25 injured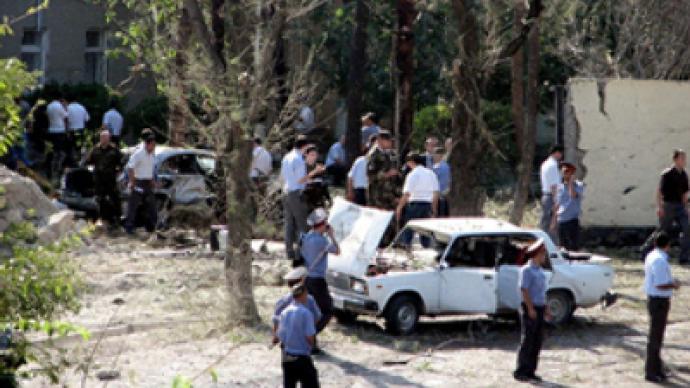 Two officers have been killed and 25 others have been wounded after a blast went off near the building of the Regional Directorate for Combating Organized Crime in Tajikistan's second largest city of Khujand.
The explosion was carried out by two suicide bombers, reports Itar-Tass news agency citing the statement of Tajik Interior Ministry's Chief of staff Takhir Normatov. They managed to drive a car stuffed with explosives into the building's yard while two official cars were leaving it, the official said.
The Interior Ministry of Tajikistan claims those behind the explosion could be gunmen from the Islamic Movement of Uzbekistan, which is linked to Al-Qaeda. The bomb may have been a revenge attack, or an attempt to destroy important files stored in the building.
Earlier Tajik authorities announced the Islamic Movement of Uzbekistan was responsible for numerous blasts in 2005 and 2007 in the republic's capital Dushanbe. The organization was founded in Afghanistan's Kandahar in 1996 and is intent on toppling secular governments in Central Asian republics to establish Islamic states.
You can share this story on social media: