Powerful blast hits Russia's southern republic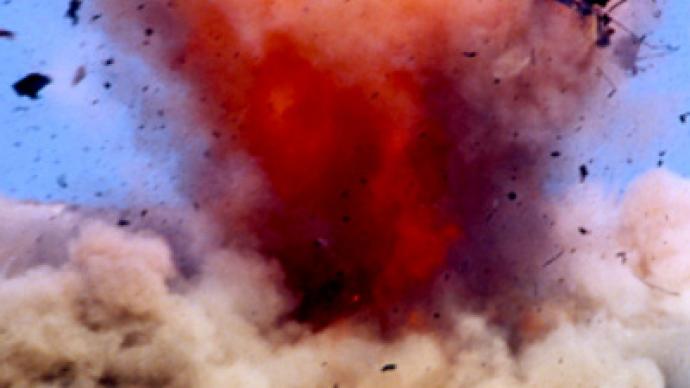 A powerful explosion has rocked the capital of the southern Russian republic of Kabardino-Balkaia.
Police say an explosive device went off on the roadside, shattering windows in nearby buildings. No casualties have been reported as of yet.
According to a source in Kabardino-Balkaia law enforcement, the blast was directed against a police car which was passing the site.
"The explosion was directed toward a shopping mall," the source was quoted as saying by Interfax. "The car with policemen was not affected."
The site of the explosion has been cordoned off by police as they search for other explosive devices.
The Russian police and security services have been cracking down on militants in Russia's troubled North Caucasus region, which has been plagued by terrorist attacks over the last few years.
You can share this story on social media: