Blast rocks hotel in Baghdad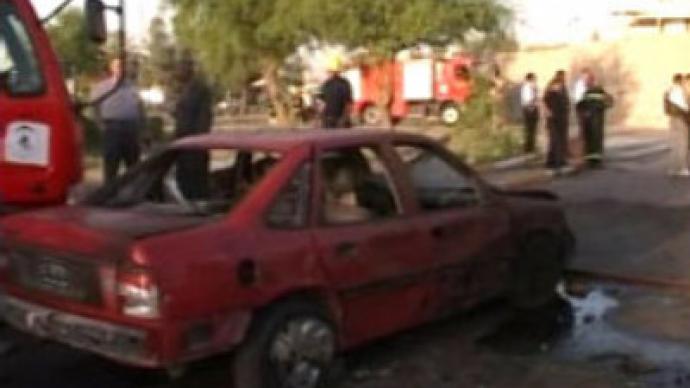 Twelve people died in a suicide bombing in central Baghdad when a man wearing an explosives belt detonated himself in a lobby of the Mansour hotel, which houses the Chinese Embassy.
In a separate incident in city of Baiji in northern Iraq, a suicide bomber rammed a fuel tanker into police headquarters killing 18 people and injuring 40 others.
Earlier today, eight people died and more than 30 were wounded in a suicide car bombing outside of governor's offices in Shi'ite city of Hillah in central Iraq.
The spate of attacks interrupts a relative lull that set in after last week's car bomb that left 87 dead.
You can share this story on social media: