Blast rips through Moscow bus on Victory Day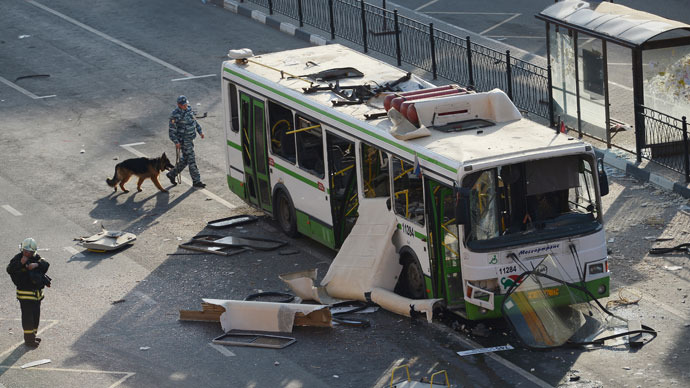 An explosion has hit a bus in northern Moscow, ripping the vehicle's roof off and shattering its windows. At least two people have reportedly been injured. The blast comes as Russia marks the 68th anniversary of its victory in World War II.
A fuel cylinder reportedly exploded inside a gas-powered bus near Rechnoy Vokzal Metro station in the far north of the Russian capital. The incident occurred at around 5:50pm local time (1350 GMT).
A female pedestrian and a child were injured by glass fragments from the explosion, the Moscow Emergency Ministry's press service told Interfax.
According to Life News tabloid, both victims have been taken to hospital. The woman – 44-year-old Azred Shungarova – suffered injuries to her legs and head. The child – an 8-year-old girl – reportedly had her arm torn off by the blast.
"Five fuel cylinders were installed on the bus roof. Two of them went off," a police source told Life News. 
Four fire brigades have deployed to the scene to prevent the remaining cylinders from exploding.
The site of the incident has been cordoned off, and is being examined by police and bomb experts.
The blast wave also damaged a shuttle bus parked next to the vehicle, and a nearby bus stop.
The incident comes as thousands of Muscovites celebrate Victory Day, marking Nazi Germany's defeat in 1945. It is one of the biggest holidays for Russians, millions of whom died in World War II.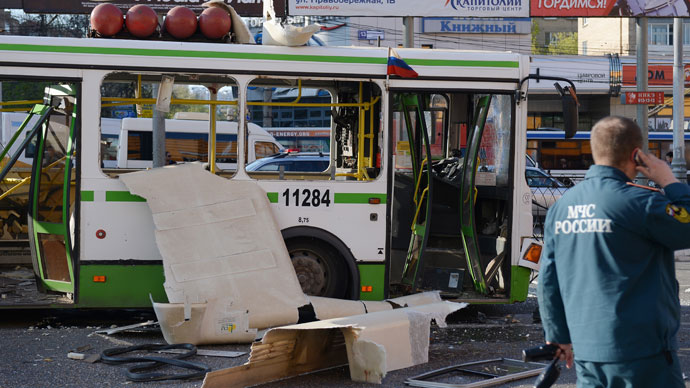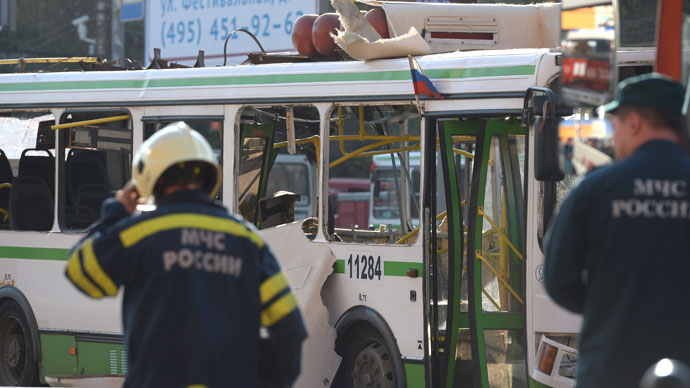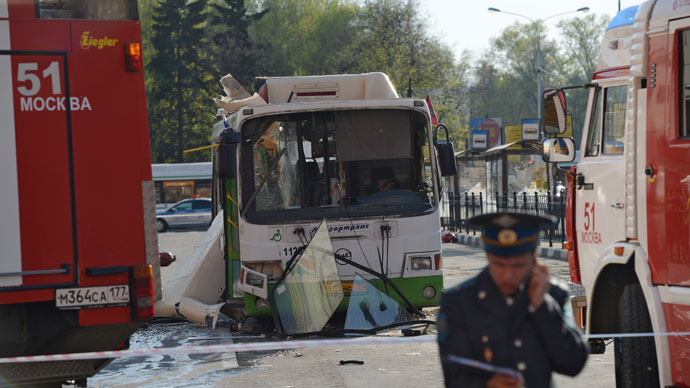 You can share this story on social media: