Blast mars Ki-Moon's Iraq visit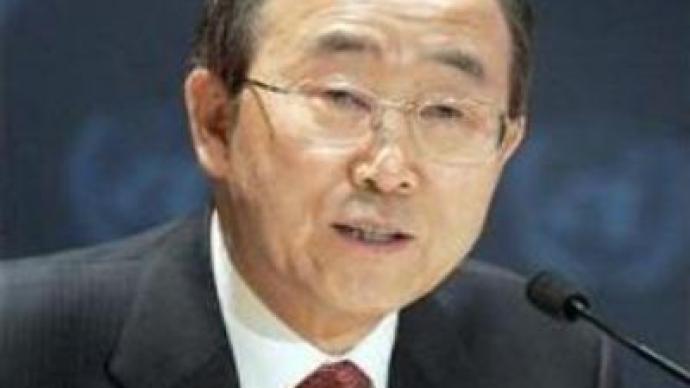 The UN Secretary General Ban Ki-Moon has seen the violence and fear in Baghdad for himself, after a rocket landed just 50 metres from where he was holding a press conference.
Ban Ki-Moon was in the Iraqi capital on a surprise visit, when the incident occured during a press conference with Iraqi Prime Minister Nouri Al-Maliki.Two Iraqi security guards outside the building were wounded by the blast. Ban Ki-Moon discussed with the Mr Al-Maliki measures to curb violence in the Iraqi capital and the surrounding territory. It is the first visit by the top U.N. official in nearly 18 months.
You can share this story on social media: