Blast in Baghdad kills at least 28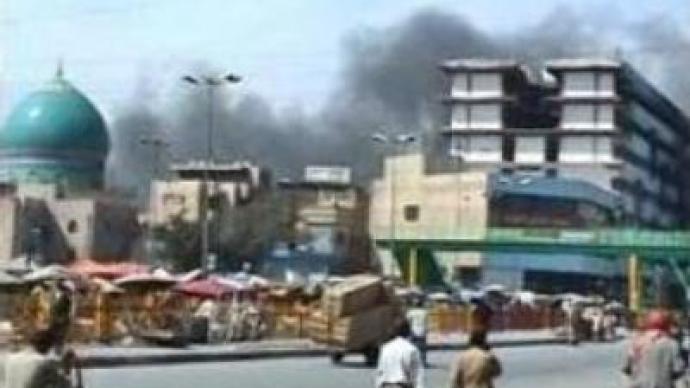 At least 28 people have been killed and dozens more injured, when a suicide car bomb exploded in central Baghdad. The explosion near the Mutanabi book market is the first major blast in the capital in several days.
It blew out windows of several shops, sending a huge pillar of black smoke above the city. Police say there was a second attack nearby, but gave no further details. Meantime the U.S. and Iraqi forces are now in their 3rd week of a major security crackdown in Baghdad that is aimed at stopping sectarian violence.
You can share this story on social media: