Blair endorses Brown as next PM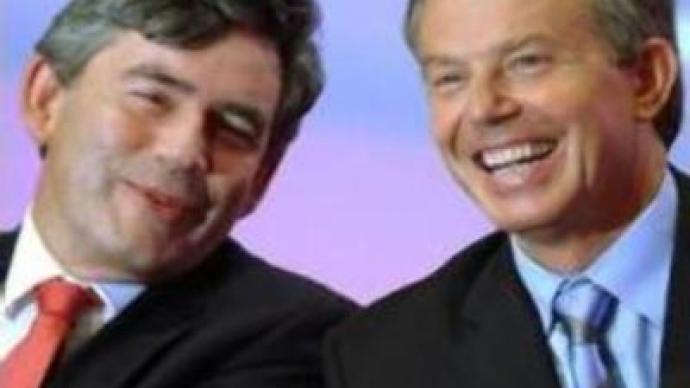 Tony Blair, who announced on Thursday he will step down as British Prime Minister on June 27th, has formally given his support to Finance Minister Gordon Brown while speaking at Downing Street, London.
"I'm absolutely delighted to give my full support to Gordon as the next leader of the Labour Party and Prime Minister, and to endorse him fully. I think he's got what it takes to lead the Labour Party and indeed the country with distinction. He is an extraordinary and rare talent,"
stated Tony Blair. Gordon Brown served as Chancellor of the Exchequer under Blair's leadership in the Labour Party and is widely credited with Britain's stable economy. The 56-year-old does not yet have any serious contenders for his leadership bid. Meanwhile, the Liberal Democrats are calling for the Queen to dissolve parliament and call a general election.
You can share this story on social media: