Blackwater under scrutiny in U.S.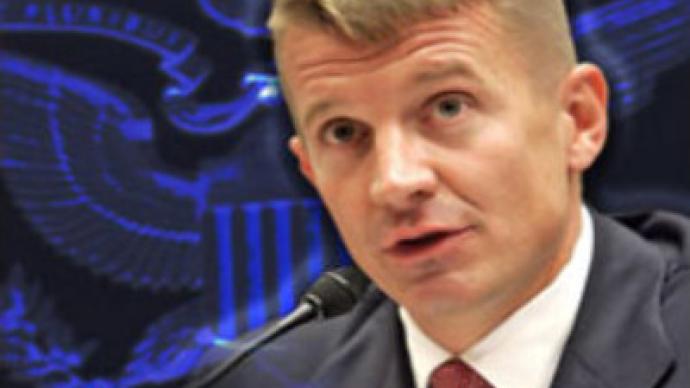 The U.S. Congress has begun a hearing on the Blackwater USA security firm hired to protect American diplomats in Iraq.
The company is said to have been involved in a shootout which left eleven Iraqis dead.
Blackwater USA is accused of aggressive and irresponsible behavior. It is also thought to be overcharging the U.S. government for its services.
Blackwater CEO, Erik Prince, has been defending the company. He says his personnel did not engage in any attacks, but performed only defensive functions.
You can share this story on social media: