Bitter N Ireland rivals to hold historic first meeting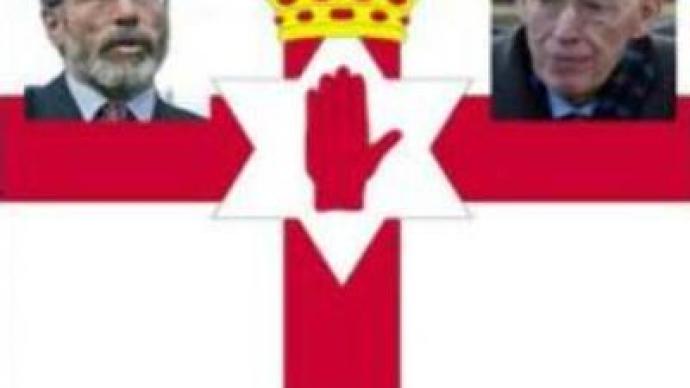 Northern Ireland's most bitter political rivals, Ian Paisley and Gerry Adams are due to hold their first face-to-face talks on Monday. They're attempting to find a compromise over a new power sharing administration for the province.
In assembly elections, the unionist DUP party, and republican Sinn Fein emerged as the largest parties.The British and Irish governments say they'll dissolve the assembly if agreement is not reached by the end of today. Democratic Unionists for years have refused to co-operate with Sinn Fein, citing its links with IRA violence.
You can share this story on social media: