Bishop: Mobile phones are sinful…and so is paying tax!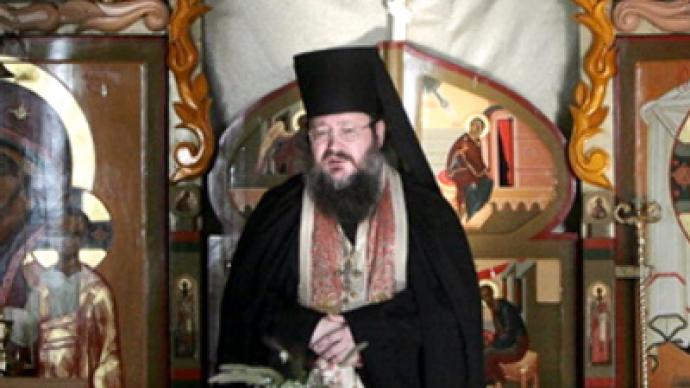 Bishop Diomid of Chukotka and Anadyr, who's been provisionally deposed for his criticism of the Moscow Patriarchate's policy of having dialogue "with the secular government and other religions and confessions," remains d
The bishop's call for the Russian Orthodox Church to refuse any contacts with other religions and to abandon its missionary activities does not only contradict its principles, but also the Russian constitution – and could be considered as an attempt at fuelling religious intolerance and hatred.
Last year Diomid demanded that Patriarch Aleksy refused to accept democracy as a political system. The rebel bishop considers the monarchy to be the only appropriate al system. He also demanded that "all sodomites, supporters of abortion and euthanasia, alcoholics and drug addicts" be excommunicated – and he considers the use of mobile phones and the allocation of tax payer IDs sinful.
The bishop also blames the clergy for accumulating riches and urges them to lead a more modest and frugal life.
On Friday the Bishops' Council found Diomid guilty of "contributing to the church split" and of "libel, disinformation, and lies regarding the activities of the Patriarch and some bishops." They stipulated that he must repent before the next session of the Holy Synod. Otherwise, he will be officially and definitively defrocked.
If this happens, some believe it will lead to the first serious split in the Russian Orthodox Church in post-Soviet history. But the Moscow Patriarchate is convinced the rebel bishop will only be able to attract very few supporters from marginal groups.
You can share this story on social media: