Explosion interrupts high-profile court session in Kyrgyz capital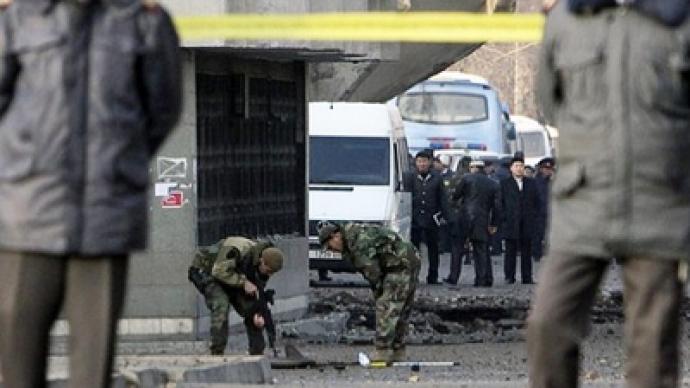 Four policemen have been wounded after an explosion outside the Sports Palace, the venue of a high-profile case in Kyrgyzstan's capital Bishkek.
Early reports suggest that the bomb was timed to explode as the defendants arrived for a morning hearing. The building had earlier been cordoned off by police after victims' relatives stormed the building and threatened those accused.Several former top officials, including ex-President Bakiyev, are being tried in the Sports Palace over claims that they ordered the military to open fire on protestors trying to force the government's resignation. Almost a hundred protestors were killed then.Bakiyev was eventually forced to flee the country, leaving the interim government to deal with months of unrest.There are several versions as to who is behind the attack, but according to journalist Bektour Iskender, the main version is that it was organized by a radical religious group. This could either be a nationalistic separatist group or one of the international terrorist groups in the region, such as the Union of Islam in Jihad, or the Islamic movement of Uzbekistan.Officials also say the explosion is linked with Monday's events in Osh, in which police cornered and killed four armed militants.Tensions remain high as the Central Asian nation seeks to strengthen a shaky unity government following months of chaos and ethnic violence.Meanwhile, US Secretary of State Hillary Clinton is due to arrive in Kyrgyzstan on Tuesday.
You can share this story on social media: