Bishkek plans to revise status of American servicemen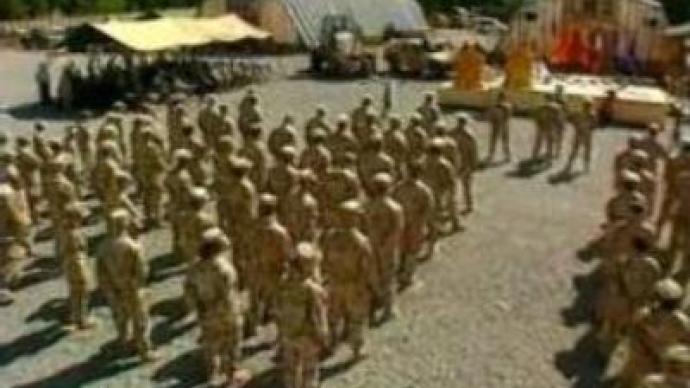 Kyrgyzstan officials are demanding a thorough investigation into the fatal shooting of a fuel company employee by a U.S. serviceman. The incident happened in Bishkek's Manas International airport on Wednesday.
42-year-old Alexander Ivanov was taken to the U.S. base emergency room where he died. Kyrgyzstan President Kurmanbek Bakiyev will personally supervise the investigation into his killing.He met the U.S. Ambassador Marie Jovanovich earlier. Press Secretary of the Kyrgyz President Dosaly Yesenaliyev told Russia Today that Mr Bakiyev had
"asked the American side to explain what had actually happened at the base and led to the murder of a Kyrgyz citizen. The President asked the Ambassador and the authorities of the base to keep the American serviceman, who killed the Kyrgyz citizen, in the country until our prosecutors have interrogated him and the investigation into the case is completed".
The presidential aide added that the Kyrgyz president also told the U.S. Embassy the status of American servicemen at the base should be revised. According to Mr Yesenaliyev, President Bakiyev considers it more reasonable that they should be liable to norms of Kyrgyz legislation in case of any law violation. The United States uses the Manas air base to support and refuel its troops and planes in the Afghanistan mission. Kyrgyzstan and the U.S. have struggled this year to agree on terms for continued leasing of the base. Its importance grew after Uzbekistan evicted the United States from a base there.
You can share this story on social media: