Bird flu under control: Russian vet authorities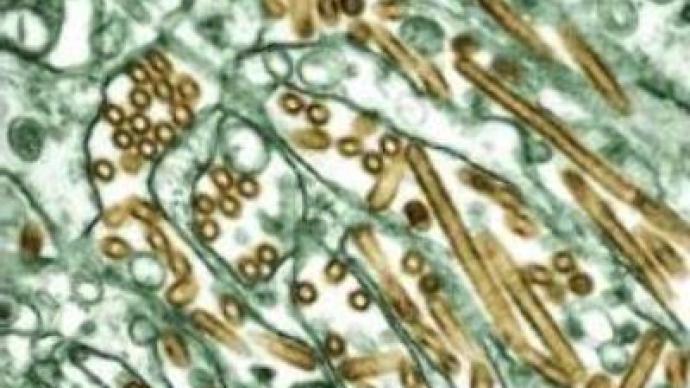 The bird flu ring around Moscow is closing in with new outbreaks of avian influenza registered every day. Russian veterinary authorities continue preventive poultry vaccination and are quarantining affected areas.
On Tuesday, the district of Ramenskoe joined the list of the virus-affected areas. And in the already affected Odintsovo district, another farm has reportedly been hit by the virus.Moscow's Institute of Virology has confirmed presence of H5N1 virus in five districts outside the capital of the eight suspected. Specialists also agree that South-Eastern Asia, where it has originated before, is the most likely source of the virus.But, in contrast to that region, in Russia the virus has less chances of affecting humans."There is nothing to be afraid of. We in Russia don't eat uncooked poultry meat, and after heating up to 60 degrees – not to mention roasting or boiling a chicken – the virus is completely killed," said Nikolay Vlasov, Head of the Moscow region's Veterinary Control Body.Ukraine and Azerbaijan have both temporarily banned the import of poultry from the area as a precaution.
You can share this story on social media: