Bird flu over in Moscow region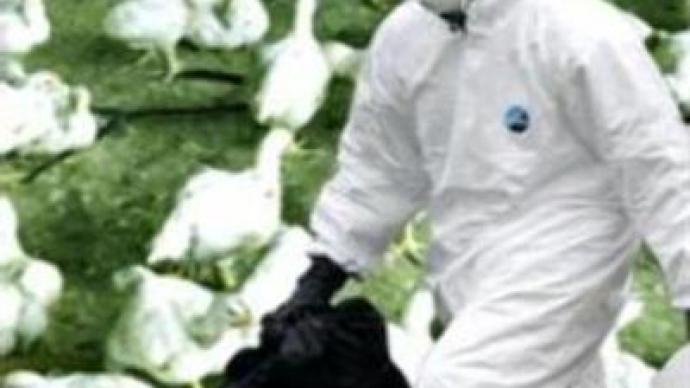 An outbreak of the deadly H5N1 strain of bird flu has been contained in the Moscow region. Russian Minister of Agriculture said it was caused by insufficient control over poultry sales and a criminal investigation is now underway.
The outbreak had been registered in 8 districts of the Moscow region.More than a thousand birds were culled to prevent the spread of the virus and the remaining poultry in the area is being vaccinated.All residents with acute flu-like symptoms have been tested for the disease.
You can share this story on social media: