Billions mark World Water Day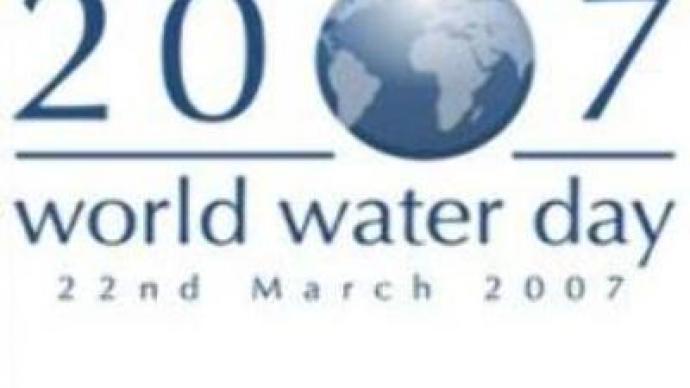 More than a billion people across the globe have no source of safe water, while the UN predicts that in 20 years from now the figure will double. Coping with water scarcity is the theme of this year's World Water Day.
The UN says World Water Day aims to focus global attention on what should be obvious: Water is for life. According to the UN prognosis, in 20 years' time 2 BLN people will be living in regions with absolute water scarcity. This situation will be exacerbated as rapidly growing urban areas place heavy pressure on neighbouring water resources.In an industrialized city like Moscow it is taken for granted the constant supply of clean water that flows from taps.At Moscow's South West Water Station, every drop goes through a rigorous cleaning process before being piped into households across the city.
"All harmful substances are cleaned out, and the water comes out wonderfully clear and colourless. It tastes great and it has no scent,"
says Artem Serov, Director, South West Water Station. Muscovites use around 5 million cubic metres of water every day. And globally, water use is increasing at more than twice the rate of population growth. This makes it all the more important to ensure the sustainability and effective management of this precious and finite natural resource.Some Moscow residents are catching on to the fact that every little helps when it comes to saving water. Water counters are being installed in flats around the city. A reminder that when the tap's turned on, it's not only the water, but your money going down the drain.
"The water counter helps to preserve our planet for our children. It also helps to save money. It means I will not have to overpay. So I like having the water counter. World Water Day is not just an occasion to highlight the magnitude of water scarcity, but a chance for everyone to make a difference,"
says one of the Muscovites, Nina Karpova. Elena Nikolskaya, Director, Moscow Museum of Water, believes:
"We need such a day as World Water Day. It will make people think again about the precious gift of water, about the problem of clear water supply and water-source contamination. And hopefully they will realise they need to save it and be careful with it".
You can share this story on social media: