Billion-dollar conmen bankers caught in the act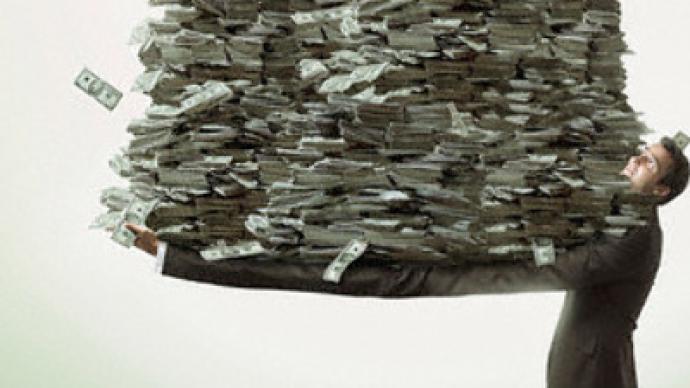 Russian police suspect four people of illegally cashing an astounding $3 billion annually over the course of three years.
All four are citizens of Azerbaijan and were issued an arrest warrant by a Moscow court on Friday. Another person, who allegedly helped them using his position in a Russian bank, is forbidden from leaving the city, while investigators check their contacts for other possible accomplices.
The gang had been stealing money from Russian companies since 2008 by transferring it to front firms in several countries, including the United Arab Emirates, Azerbaijan, Cyprus and Lithuania, said Albert Istomin, spokesman for the department of economic security of the Interior Ministry. The sums were then cashed and smuggled back into Russia.
Some media reports suggest that the suspects had been detained in Moscow on Thursday during a delivery. They had $5.1 million, €450,000 (approximately $600,000) and 47 million roubles ($1.6 million) in cash in their bags.
Police say they have searched four banks suspected of being involved in the smuggling channel as well as the homes of the arrestees, seizing large sums of cash. The figures investigators voiced suggest that €400,000 ($530,000) had been found in addition to the cash the couriers had with them.
All four people have been charged with providing illegal banking services and smuggling.
You can share this story on social media: