Better days in Abkhazia, peacekeepers say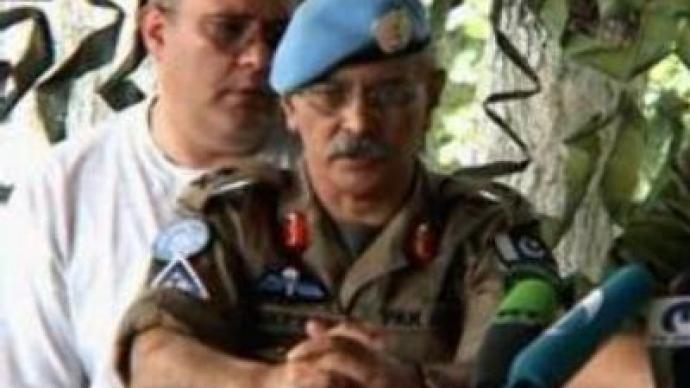 The commander of Russian peacekeepers in Georgia's breakaway republic of Abkhazia, Sergey Chaban, says life is looking better there. Some 60,000 Georgian refugees have now returned to Abkhazia's border district of Galsky.
Representatives from Abkhazia and Georgia gathered alongside Russian and United Nations peacekeepers in Galsky to discuss the region's future.UN chief military UN observer Khan Khattak says affairs have been relatively stable over recent weeks, though some incidents still happen. In mid-June, the Georgian army conducted military exercises near the border without telling the UN in advance. About 300,000 fled during regional conflict. The return of the refugees has been another stumbling block in tense Georgian-Abkhazian relations. But the Abkhazian president says movement is now in the opposite direction and that Abkhazia is not preventing others from coming back.
You can share this story on social media: