Beslan to get biggest medical centre in Caucasus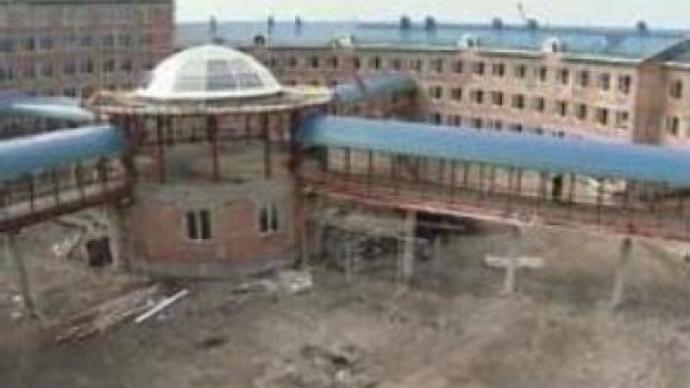 The Russian republic of North Ossetia is set to open the biggest medical centre in the Caucasus. The complex will house the latest equipment and hundreds will be able to be treated there, instead of having to travel all the way to Moscow.
The medical centre in the town of Beslan of 50,000 square meters is nearly finished – all that is left are the finishing touches and the installation of complex equipment.Beslan was the scene in 2004 of a Chechen terrorist seizure of a middle school. The siege ended violently, with the death of more than 300 hostages.All the newest medical equipment will facilitate the treatment of many complicated diseases. The centre will also include a hotel, that will house specialists from all over Russia. Georgy Daurov underwent a heart operation some time ago. Although he is fully recovered, he needs to come to Moscow for checkups every six months. This is tough on his health and on his wallet.
"I guess if I say that this centre is as necessary as oxygen, I'll be exaggerating. But it really is very necessary,"
says Georgy Daurov, Engineer, Beslan.The builders promise to finish construction by November. In 2008 the centre will open its doors to its first patients. It is expected to accommodate 300 people, and residents from all across the Caucasus will be able to get treatment here.
You can share this story on social media: