Berlusconi leads Italian election results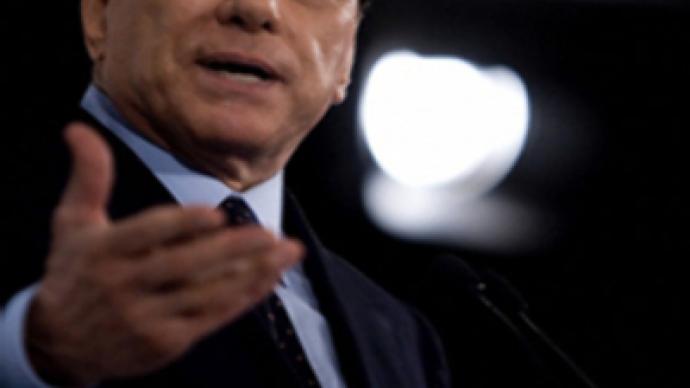 Voting has now finished in Italy's two-day election to choose a new parliament. Conservative billionaire Silvio Berlusconi looks set to start a third non-consecutive term in power in Italy. Early projections have awarded the media mogul 45% of the vote ag
In the last hour Veltroni has conceded defeat to Berlusconi and congratulated the latter.
One of the main issues for candidates is the country's stalling economy, which is currently the world's seventh-largest.
The Italian electoral system is based on proportional representation in Parliament. After being elected, two houses of Parliament in turn elect the President of the Italian Republic, who subsequently appoints the Council of Ministers and its President (the prime minister).
The official results are likely to be released on Tuesday.
You can share this story on social media: