Berliners survive traditional May Day riots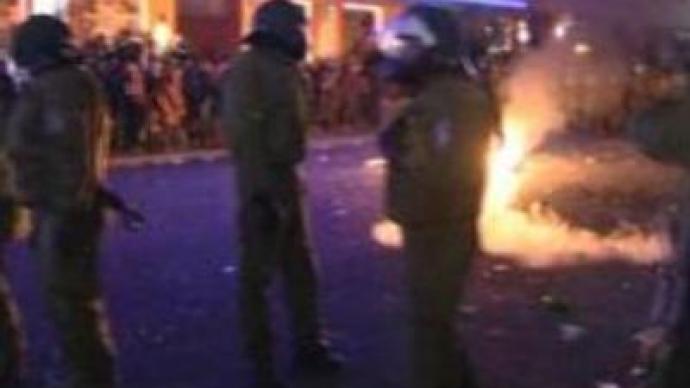 Thousands of riot police in Berlin faced protesters on Tuesday night in what have become traditional May Day riots. More than 5,000 police officers were on duty to cope with the situation.
A number of police officers and rioters were injured and some of the protesters were detained.This year's disturbances fell short of violence in previous years, and police attributed it to the isolated actions of individuals.
You can share this story on social media: