Benois de la Danse Award returns to Moscow's Bolshoi Theatre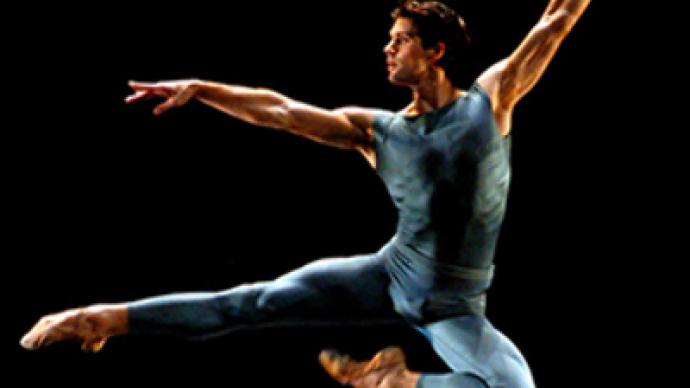 The 18th Benois de la Danse Award Ceremony for outstanding choreographic achievements and the charity gala for the nominees of this year are taking place on the New Stage of the Bolshoi Theatre.
The charity Gala "Stars of Benois de la Danse of the previous years" is to take place on the New Stage of the Bolshoi Theatre on May 19. Renowned world ballet stars are set to perform on the night.
"We are very happy that the Award has returned back home – to the Bolshoi Theatre, which will house the rewarding ceremony on May 18. Sadly, last year financial difficulties stopped us from holding the Award. Therefore this year prizes will be handed to both this year's and the previous year's winners," the General Director of the Award Regina Nikiforova told RIA Novosti.
A total of 20 people are competing for the prize this year. This figure includes six choreographers, among which are David Dawson (English National Ballet), Terence Kohler (Royal Ballet of Flanders), Christopher Wheeldon (Karlsruhe Ballet) and others. Ballet master Aleksey Ratmansky will represent Russia.
Seven ballerinas are nominated for the award, among them are the Bolshoi Theatre soloist Maria Aleksandrova, the Mariinsky Theater soloist Evgenia Obraztsova, Isabella Boylston from the American Ballet Theatre, Helene Bouchet from the Hamburg Ballet, Isabelle Ciaravola from the Paris Opera Ballet and others.
Seven more nominees are male ballet dancers. Here Russia is represented by Mikhail Lobukhin from the Mariinsky Theater. Among other nominees are Stephane Bullion from the Paris Opera Ballet, Esteban Berlanga from English National Ballet and David Hallberg from the American Ballet Theatre.
The Ballet Prize, named after the great Russian culture activist Aleksandr Benois, was established in Moscow by the International Dance Association, now the International Dance Union, and was presented to the public on the stage of the Bolshoi Theatre on April 29, 1992 for the first time. Choreographer Yury Grigorovich, the former Bolshoi director, is its guiding spirit, artistic director of this project and the President of the International Jury.
The jury includes the most authoritative personalities of choreography which annually determines the best during the year and sets them as the prize nominees.
In 1992, UNESCO adopted the patronage of the "Benois de la Danse" award and in 1996 the Prize was included in the UNESCO "World Decade of Culture" program. Since 2002 all the "Benois de la Danse" events have been produced in Moscow at the Bolshoi Theatre of Russia.
You can share this story on social media: