Israeli intelligence first to notify Australia of 'Prisoner X' detainment - source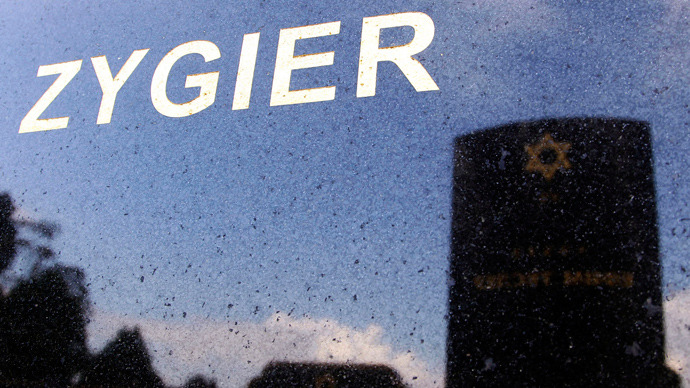 Israeli intelligence services were the first to notify Australian officials that Ben Zygier – aka 'Prisoner X' - had been detained, according to a source. It contradicts reports that Australia notified their Tel Aviv consular mission first.
A source familiar with the case told Fairfax Media that Israeli intelligence agency Shin Bet - believed to be the country's internal security service - was the first to tip off Australian officials.
The information coincides with a statement released by the office of Israeli Prime Minister Benjamin Netanyahu earlier this week.
"The late Mr. Zygier had no contact with the Australian security services," the statement read. The position has been backed by Australian Attorney-General Mark Dreyfus.
It was the first time the Netanyahu administration had issued Zygier by name, instead of 'Prisoner X.'
The leader's office went a step further, stating "that there is excellent co-operation, full co-ordination and complete transparency between the government of Israel and the government of Australia.''
But it remains unclear whether such transparency between the two countries has truly existed since the beginning.
The case has sparked a wave of questions regarding how much the Australian government knew about Zygier's detainment, when it was told, and whether Canberra did, in fact, hear the news directly from Israel.
Zygier, who was suspected of spying for Mossad, had been arrested for passing on information to the Australian Security Intelligence Organisation (ASIO) regarding Mossad's practice of using Australian passports to spy in anti-Israeli countries. 
Australia's Department of Foreign Affairs and Trade originally said it had no knowledge of the case until Zygier hanged himself in his jail cell in 2010. It then reversed its statement, claiming a single Australian official in Tel Aviv was informed after his arrest. The government's words were then changed once again, saying that a number of Australian officials were aware of the case before his death. 
Zygier was one of at least three Australian-Israeli citizens under investigation by the Australian Security Intelligence Organization over suspicions of espionage for Israel, according to Australian media. If this was the case, the likelihood of a friendly relationship between Australia and Israel regarding Zygier seems unlikely.
Despite new information from an unnamed source, it appears that details surrounding Zygier's mysterious incarceration and alleged work with Mossad are far from being unraveled.
You can share this story on social media: