'Belarusian MTV' possibly hijacked, ran porn videos in daytime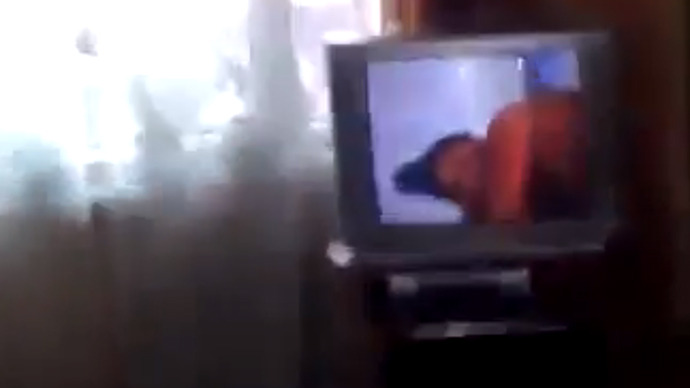 Belarusian music TV channel BelMuzTV broadcast pornography last Saturday afternoon. While some witnesses no doubt rushed to cover their children's eyes, others likely scrambled to record the XXX content to prove their eyes weren't betraying them.
Last Saturday at about 3:45pm local time, BelMuzTV – which is often seen in public places like shopping malls and restaurants – began airing the explicit content and continued for at least 10 to 20 minutes.
Viewers started to suspect that something was amiss several minutes before the scandalous broadcast, when the youth-oriented channel suddenly aired video clips of rock band Lyapis Trubetskoy, whose songs are unofficially banned from Belarusian TV for criticizing the authorities and President Aleksandr Lukashenko.
But before the band's fans could celebrate, the channel started showing pornographic videos featuring full nudity and sexual intercourse – definitely inappropriate material for a youth TV channel.
Thousands of people throughout the Belarusian capital Minsk who watched the broadcast started to share their experience on social networks. They posted picture taken on mobile devices, and some uploaded recorded video – though uploading pornographic content to the Internet is a criminal offense in Belarus.
In their comments, people shared how shocked they were, and how they barely managed to prevent children from seeing the hardcore pornography. Some promised to file an official complaint with the TV channel, the others predicted that BelMuzTV's days are numbered.
According to unconfirmed reports circulating online, a 'subversive operation' was conducted by the channel's studio engineer, who entered the control room, loaded the inappropriate content into rotation and then disappeared.
BelMuzTV Director Aleksandr Kapenkin confirmed that the incident took place and that an audit of the channel is underway.