Belgian police fire water cannons to disperse striking ArcelorMittal workers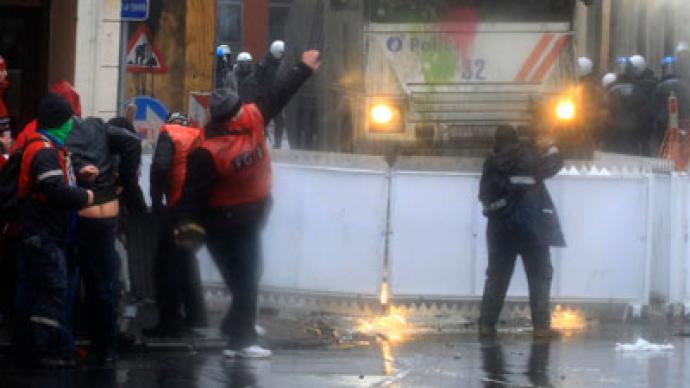 Water cannons have been used against stone-throwing demonstrators in the Belgian city of Namur, as thousands rallied against the closure of a factory that will put an end to 1,300 jobs.
Dozens of riot police were deployed to quell the tensions.Many protesters are wearing respirators to protect themselves against the police crackdown.The rally followed an announcement by ArcelorMittal, the world's biggest steelmaker, that the company will permanently shut down a cola plant and six finishing lines in the Liege region due to declining steel demand in Europe.On Friday, hundreds of workers took to the streets of the Belgian capital Brussels, and police fired water cannons and pepper spray at them. Protesters retaliated by throwing rocks at the security officers. Austerity measures are on the rise in Belgium: Ford Motor Co. announced in October that it will close its car plant in the city of Genk by the end of 2014.
You can share this story on social media: