Polish internet users are shocked by Belgian cartoons on Kaczynski death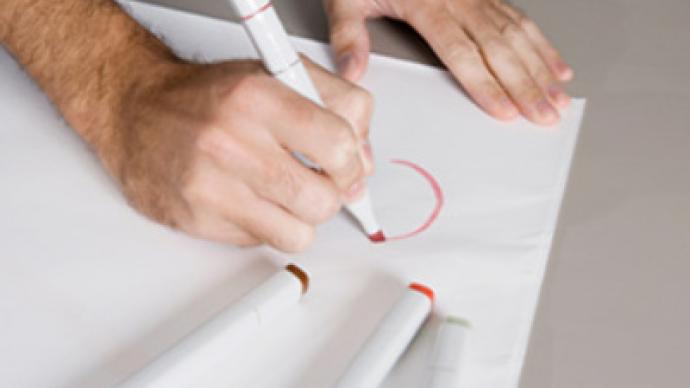 Poland is disturbed by a Belgian newspaper's cartoons on the recent deadly plane crash, which killed Polish president Lech Kazcynski, his wife and dozens of Polish political, cultural and religious elite.
On Monday, Gazet van Antwerpen published a cartoon picturing an eagle (Poland's' emblem) with the Polish flag as a background and phrase "The Eagle Has Landed," reports RMF FM. The drawing has drawn infuriated feedback from Polish speakers all over the world.
The Wiadomosci.wp.pl website published an article on the cartoon headlined "Belgian newspaper sneers over the Polish tragedy." On internet forum and blogs, reactions have run the likes of, "A civilized world cannot presume to do such doings," to "I'm hurt. They have no right to publish such things," to "Very sad. It's a derision of Poland."
"'Gazet van Antwerpen' insults Poles' feelings," says Lublin.com.pl.
The RMF FM radio has called for protest of the newspaper.
On Thursday, the editor in chief of Gazet van Antwerpen, Pascal Kerkhoven, officially apologized for the cartoon on the Polish president's death, despite earlier claiming that he was not going to do so.
Later, however, he changed his mind and asserted that he understands the emotions of Poles generated by the cartoon. He also claimed that his newspaper did not want to insult anybody.
This scandal is not the first of its kind involving the Belgian press. The "Knack" magazine has recently been criticized for publishing cartoons on the Moscow Metro bombing, which also drew a lot of negative attention. The Russian ambassador in Belgium has called the drawing a "desecration of the memory of innocent victims of terrorism" in an address to the magazine's editor in chief. "Knack" refused to apologize for the cartoons, claiming that the magazine's message was to convey that "terror always provokes violence." The picture is not a cartoon, claimed the editor in chief, and it does not contain humorous information.
Earlier the popular English-language newspaper Korea Times published two cartoons on the terrorist bombing in Moscow. After official protests from Russia's Foreign Ministry, the newspaper apologized to Russia.
You can share this story on social media: