St. Petersburg shipwrights to change masts on legendary British battleship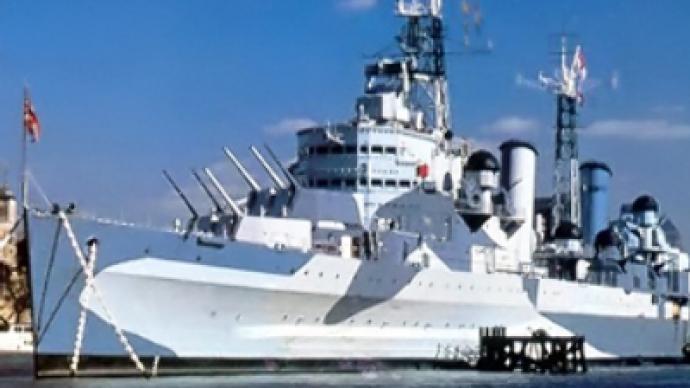 The masts of the British light cruiser Belfast, which escorted Polar convoys during WWII, will be manufactured at the shipyard of Russian United Industrial Corporation in St. Petersburg.
The UIC press-service announced that the works will be finished within four months at the expense of the corporation, as reported by Interfax news agency.
The price tag of the works has not been announced, but British media evaluates it at £250,000 to £500,000.
The UIC specifically underlined that only their shipyard has the technological know-how and fabricating capacity to perform that complicated remount.
The cruiser Belfast is the very last battleship that took part in Polar convoys to remain afloat. In 1971, it was moored close to the Tower Bridge on the Thames in London as an exhibit at the Imperial Museum of Military History.
On December 1943, Belfast participated in the naval Battle of the North Cape, when Royal Navy ships sent to the bottom illustrated the danger of the Arctic Nazi German's battle-cruiser Scharnhorst off Norway's shores.
UIC combines two of St. Petersburg's leading shipbuilding facilities, North Dockyard and Baltic Works.
You can share this story on social media: