Belarusian cargo plane thought to be shot down by missile in Somalia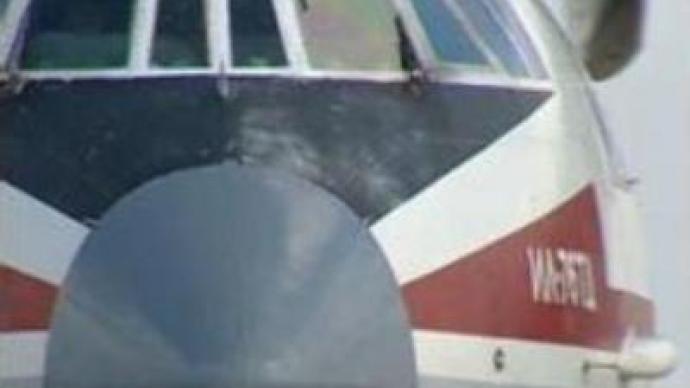 A Belarusian cargo plane is thought to have been shot down by a missile during taking off in the Somali capital, Mogadishu. Authorities believe most people on board were killed.
The aircraft had 11 crew members on board. According to reports, the Ilyushin-76 plane was carrying technicians who had been working on another damaged aircraft.Little is known yet about what happened to the plane. A spokesman for the Ugandan peacekeepers in Somalia has confirmed a crash occurred, but said he did not know the nationalities of the crew or whether they had survived. The Minsk-based owner of the craft has so far declined to give any comments. Reports suggest local residents saw the burning plane coming down and heard the sound of an anti-aircraft missile being fired shortly before the crash. Another plane made an emergency landing in the same airport less than three weeks ago. An Islamic group claimed it had hit that plane with a missile. The Transaviaexport company operates only the Ilyushin-76s. The airline company delivers humanitarian aid to many countries, including Iraq and Afghanistan. Mogadishu has been plagued by violence since former President Mohamed Siad Barre was ousted in 1991. The plane crash came at the end of a particularly violent week in Mogadishu in which dozens were killed, most of them civilians.
"This is probably one of the largest cargo planes ever built,"
said Evgeny Khrushchev, a military analyst.
You can share this story on social media: