Belarus fails to win seat at Human Rights Council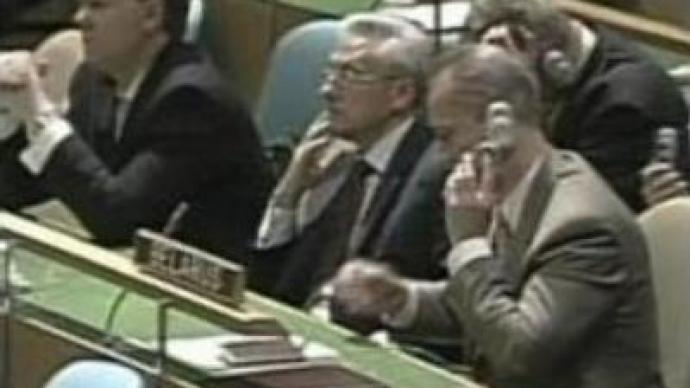 The United Nations General Assembly has rejected Belarus' bid for a seat on the Human Rights Council. Belarus applied for one of two seats available for Eastern Europe, along with Slovenia and Bosnia and Herzegovina.
At a session in New York, 14 new members were elected to the Human Rights Council after two rounds of secret balloting.Only 78 UN nations – 19 short of a simple majority – supported Belarus' bid to join the 47-seat Council.Last December, the General Assembly adopted a resolution sharply criticising the Belarusian government for its human rights record.The country has long been accused of the harassment of political opponents, civil society activists, and journalists – as well as its failure to hold free and fair elections last March.
You can share this story on social media: