Belarus bets that smoking will improve athletes' performance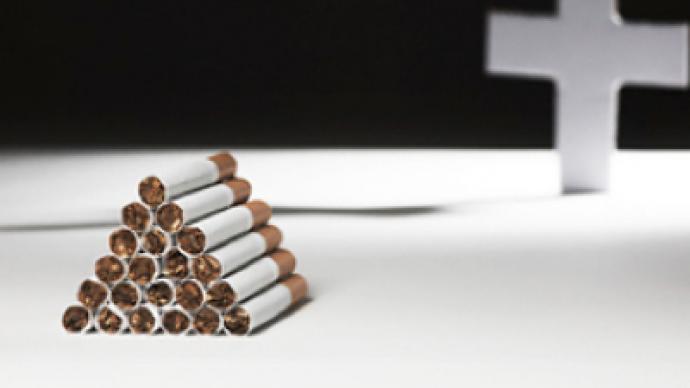 Belarusian President Alexander Lukashenko has instructed the importers of tobacco to give five per cent of their revenues to sports organizations in the republic in an effort to improve athletic excellence.
"The document was adopted in order to create the necessary conditions for the further development of individual sports, preparing high-class athletes and sports institutions, as well as improving the results of Belarusian clubs in all sports of the international arena," the text of the decree says.
Exceptions to the presidential decree were made for cigars, cigarillos and smoking tobacco that are produced on the territory of neighboring Russia.
On a side note, the advertising of tobacco is prohibited at or near sports centers or public health facilities in Belarus.
Team Belarus won three medals at the Vancouver Winter Games, which was less than what the authorities had been anticipating.
Freestyle skier Alexei Grishin won the gold in men's aerials; Sergei Novikov brought home the silver in the men's biathlete competition; and Darya Domracheva took the bronze in the women's individual biathlon race.
You can share this story on social media: