Beirut's curfew lifted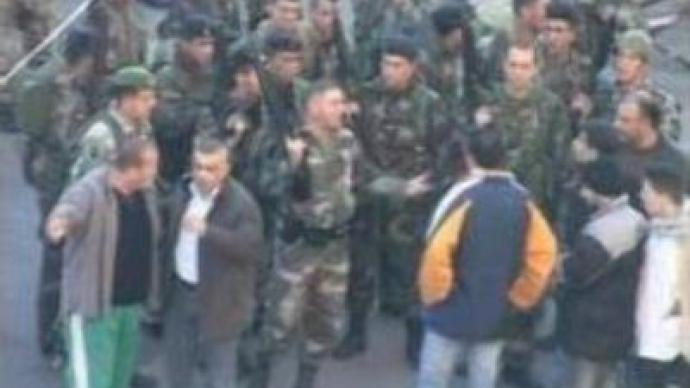 A military curfew imposed in Beirut, Lebanon, has been lifted today. The overnight shutdown was the city's first since 1996, and came into force after Thursday's violence between rival political factions.
As a result of Thursday's violence, at least 3 people were killed and dozens wounded when students loyal to the Sunni Lebanese government clashed with Hezbollah supporters.The fighting was mainly concentrated outside a university in Beirut and was put down by army troops and tanks.Both Hezbollah and government officials appealed for calm.Nevertheless, even after the curfew was lifted, schools and universities remain closed on Friday.The latest scenes added to worries that the situation in Lebanon is heading towards civil war.In addition, it coincided with a conference held in Paris to raise money for Lebanon's Western-backed government.At the conference, Lebanon's Prime Minister Fouad Siniora, was promised more than $US 7.6 BLN in aid.It is expected to be used to help eliminate debt and re-build the country after last year's Israeli-Hezbollah war.Some experts said the country still needs even more money, whereas others claimed the money should not be considered as cure-for-all in the present political situation in Lebanon.
"Money isn't the answer to the crisis in Lebanon. The damage caused by the Israeli aggression, and by the civil war that followed, can be estimated to run not to $US 6 or 7 BLN, but to between $UN 25 and 30 BLN. So, the cash raised during the Paris conference isn't enough either to re-build Lebanon or to stabilise the situation in the country. What's really needed in this case is not money but political willpower, to settle the underlying causes of the Middle East crisis,"
stressed Leonid Medvedko, an analyst from the Institute of the Middle East, in the interview which he gave to Russia Today.Meanwhile, Russia's Foreign Ministry has said it doesn't believe sending international aid to Lebanon will be effective until the country reaches an internal agreement.
You can share this story on social media: