"Beat the communists!" – GULAG prisoners' long lost plea found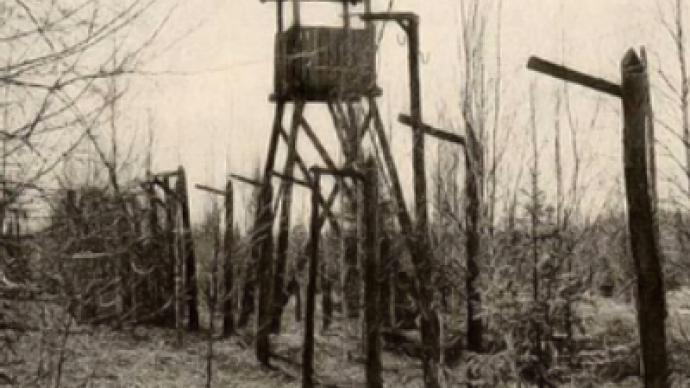 A message from the past… In the walls of his apartment, a citizen of a closed Siberian city has found a note left by GULAG prisoners.
According to RIA Novosti report, the note was left by prisoners working at the construction sites of the Siberian city of Seversk back in 1956.
Inmates put their message, written on a piece of a cement sack, in a metal container and hid it in the wall. It was uncovered while the present owners of the apartment were changing the windows.
The anonymous note asks its readers to remember the inmates' tragic fate and lists the names of those responsible.
"There are only four surnames in it: Beria, Ezhov and their deputies," the apartment owner said.
The note called on an overthrow of the Soviet regime. "Beat the communists, overthrow the power!" it said. In Soviet time such an appeal would have led to capital punishment.
The closed city of Seversk was built back in 1950s in order to host the Siberian Chemical Factory, producing enriched uranium and plutonium.
To provide the labor force for the construction, several prison camps were set up in the area. Over 20,000 prisoners were made to build the city's factory and infrastructure.
You can share this story on social media: