'Hang atheist bloggers': Bangladeshi Muslims call for execution of blasphemers (PHOTOS)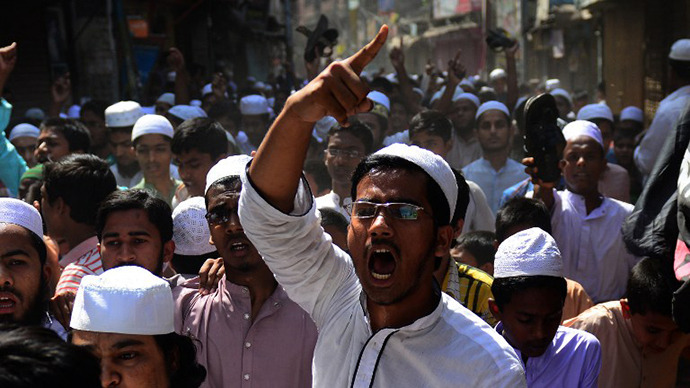 Thousands of Islamist protesters marched the streets of Bangladesh's capital, calling for the death penalty for bloggers who insult Islam. The city ground to a halt as demonstrators demanded the government change the law to punish blasphemers.
The activists gathered in their thousands at Dhaka's commercial hub on Friday night in protest over blasphemous bloggers who offend Islamist sensibilities on social networks. In a demonstration that lasted well into Saturday, they urged the government to introduce a new law with the provision of the death penalty for those who defame Islam.

As the protesters advanced they chanted: "God is great, hang the atheist bloggers!"

"I've come here to fight for Islam. We won't allow any bloggers to blaspheme our religion and our beloved Prophet Mohammed," Shahidul Islam, an imam at a mosque outside Dhaka who walked 20km, told AAP.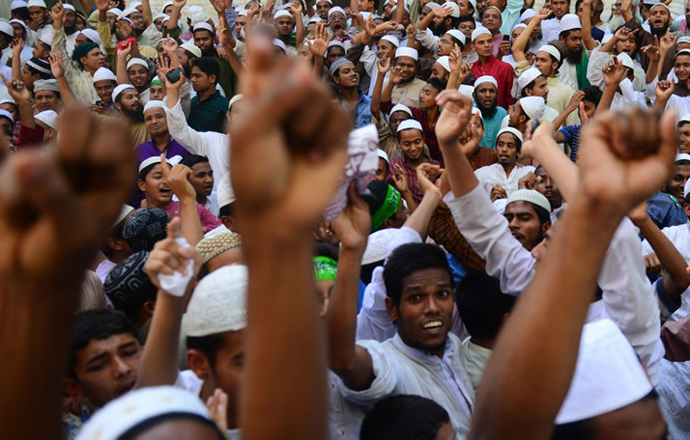 Dhaka police put the number of demonstrators at around 100,000, while the event's organizers said the protests drew more than half a million Muslims. The so-called 'long march' brought people from remote villages to participate.

Hefajat-e-Islam, the hardline group who organized the protests, has set out a list of 13 demands for the Bangladeshi government. They stipulate a system by which so-called 'atheist bloggers' can be prosecuted and hanged for their defamation of Islam.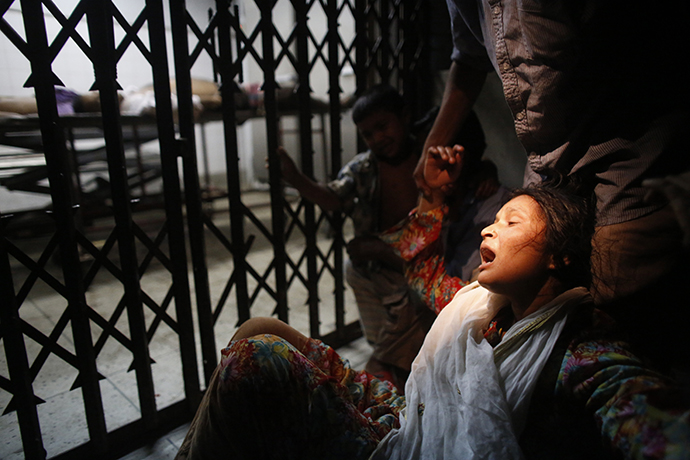 In response to the 'anti-atheist' march, secularists organized a nationwide strike in an attempt to obstruct the protest. As a consequence, Dhaka was effectively brought to a halt, with private transport firms ceasing service amid fears of clashes between secularists and Islamist activists.

The conflict between 'atheists' and Muslim fundamentalists on social media is a significant bone of contention in Bangladeshi society. Earlier this week four men were taken into custody for incendiary comments against Islam.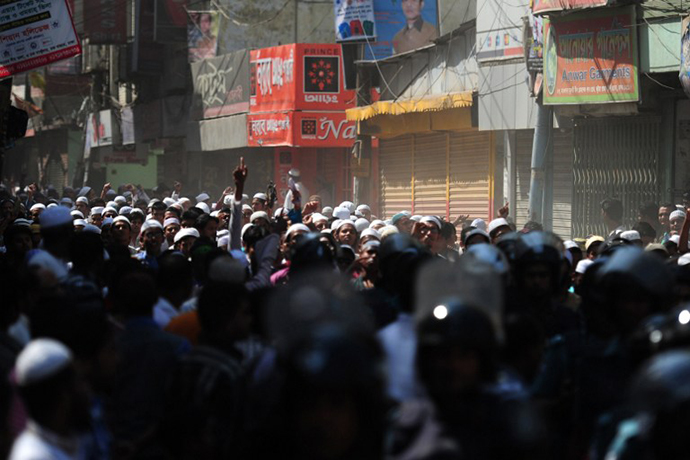 Tensions between the antagonistic groups reached boiling point in February after the murder of a well-known atheist blogger outside his home. Ahmed Hajder was part of a movement of bloggers who called for Islamist leaders who committed crimes in the 1971 war of independence to be tried and executed.

In an effort to allay tensions, the Bangladeshi government has blocked a number of websites and blogs. Additionally, a panel has been formed to monitor and control blasphemy on internet sites and social media.

The current punishment for defaming religion online in Bangladesh carries a jail sentence of up to 10 years in jail.

You can share this story on social media: