Polling stations ablaze across Bangladesh on eve of poll (PHOTOS, VIDEO)
Over 100 polling stations in Bangladesh were set ablaze and three people killed on the eve of Sunday's election, in which the ruling party is set to win and the main opposition party boycotts the poll.
At least 10 people were injured when opposition activists hurled bombs at a railway station and set a train compartment on fire in the northern town of Natore. Two buses were also set alight in the port of Chittagong, Reuters cited police sources as saying.
The opposition Bangladeshi National Party (BNP) has called a 48-hour strike from Saturday morning and has called on voters not to take part in what it is saying is a "farcical" election.
"I call upon our countrymen to fully boycott the disgraceful farce in the name of the election of January 5," said BNP leader Begum Khaleda Zia. Zia says she has been under virtual house arrest, but the government denies that.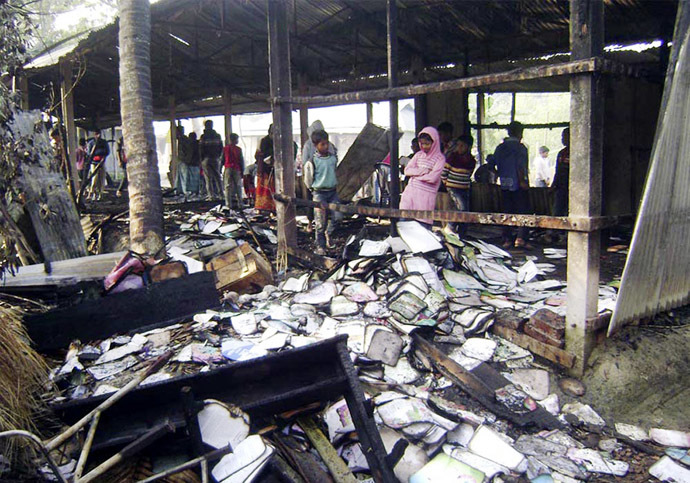 The BNP is protesting against Prime Minister Sheikh Hasina's shelving the tradition to install a caretaker government which oversees elections. Many of BNP leaders are also in jail or in hiding; and without the party's participation in elections less than half of the 300 parliamentary constituencies are being fought for.
The standoff undermines the poll's legitimacy and risks sparking violence and economic gridlock in the poor Asian country of 160 million.
The election commission urged voters to turn out despite the unrest and sent out a text message to voters promising them that their security was ensured. Troops have been deployed in force since December 26 to try and maintain some sense of calm in the run-up to the election.
"Please go to cast your vote without any fear of intimidation," the message read.
PM Hasina has suggested holding talks with the opposition following the polls on the conduct of future elections, which could lead to another election; while the BNP is demanding a complete stop to the current electoral process.
In the event of a complete breakdown of law and order, the military could step in and take power, but it is thought reluctant to do so.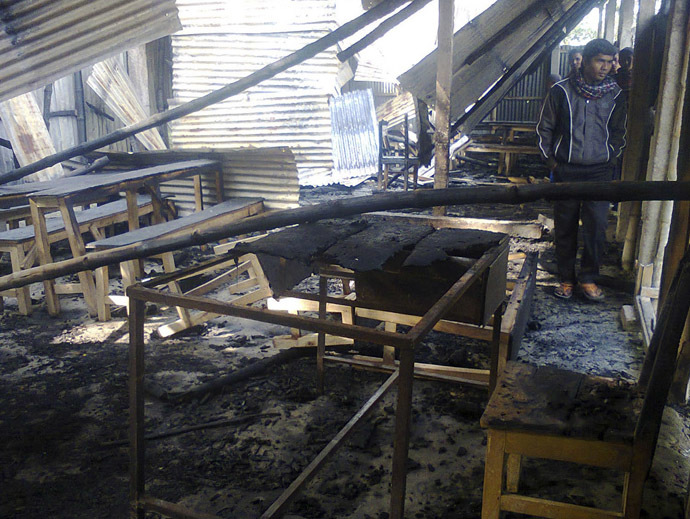 You can share this story on social media: