Ban Ki-Moon addresses UN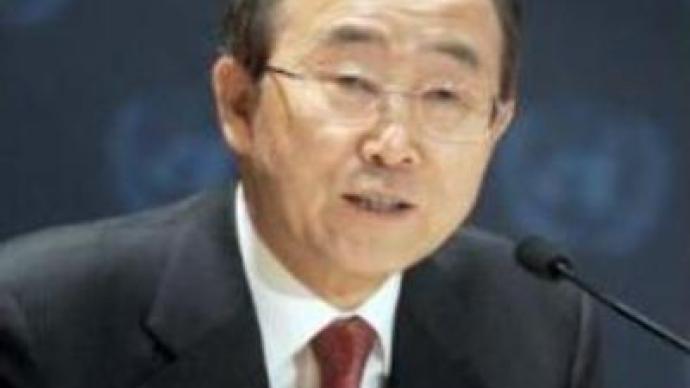 In his inaugural speech new UN Secretary General, Ban Ki-Moon, has asserted his commitment to finding a solution to the world's worst conflicts in war-torn regions like Darfur and the Middle East.
In his first appearance before the Security Council since taking office, Ban told delegates that ending the bloodshed in war-torn regions like Darfur would be his first priority. He stressed that the UN must strengthen its capacity to deal with unprecedented threats to peace and security in the world. Ban Ki-Moon also talked about the challenges the UN faces in 2007 among which are terrorism and the proliferation of weapons of mass destruction. He also urged the Middle East Quartet – the UN, U.S., EU and Russia – to search for a new solution to the conflict between Israel and the Palestinians.Meanwhile, U.S. Secretary of State, Condoleezza Rice, has confirmed the expected nomination of a new U.S. envoy to the United Nations. Zalmay Khalilzad, who's the current ambassador to Iraq, will be nominated by President Bush before a vote in Congress. The announcement comes after controversial appointee John Bolton announced he was stepping down, after it became clear Democrats would block his re-nomination. President Bush will officially make the nomination when he reveals his new Iraq War strategy on Wednesday.
You can share this story on social media: