Baltic security is fragile - Estonian FM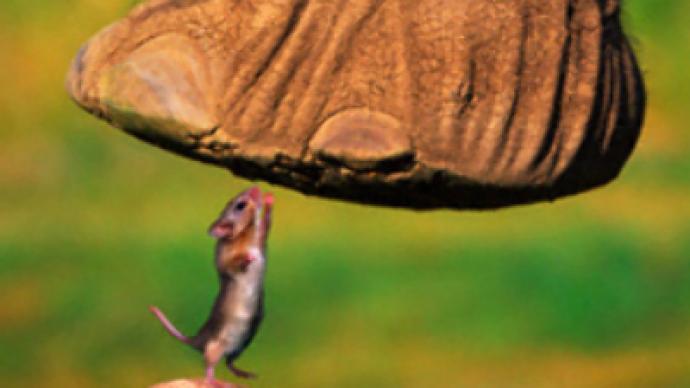 In an interview with Russia's Interfax news agency Estonian Foreign Minister Urmas Paet said that the possible deployment of Iskander missiles in Russia's Kaliningrad region in response America's deployment of missile interceptors in Poland and a radar fo
"First of all, I hope that they will not be deployed there. Russian President Dmitry Medvedev's statement is a warning to a certain extent. But if actions are taken, it is clear that the security situation in the Baltic region will become more fragile and this will not promote trust," warned Paet.
At the same time Paet does not see how the deployment of missiles in the Kaliningrad region can impact Estonian-Russian relations, but he stressed the point that European community will work hard to prevent it.
As for Russia's growing concerns over Estonia's' military preparations, Paet explained that since 1991, when Estonian independence was restored, Estonian Defense Forces were created from scratch and now the time has come to realize this expensive activity, and put defense infrastructure into order.
Urmas Paet has added that Georgia's use of force against South Ossetia this August was a mistake in the sense that "Georgia allowed itself to be provoked by Russia".
"Regretfully, Georgia yielded to provocation and tried to resolve the issue by force. But force cannot be a solution. So, this was very clearly a mistake," Paet told Interfax in an interview.

Paet also acknowledged that "this is not a reason for the occupation (by Russsian military) that followed,".

Still, Estonia considers Georgia's cooperation as one of the main priorities. The Foreign Minister asserted that Georgia remains a major partner of Estonia.
"Georgia, together with Afghanistan, Moldova, and Ukraine was a priority area in developing cooperation. And we have not changed priorities after the August events [in South Ossetia]," he added.
In Europe, many EU and NATO members have changed their opinions on the conflict in South Ossetia, while the Estonian Foreign Minister thinks that "there are no considerable and crucial reasons to change positions or assessments".
In Paet's opinion the situation with Georgia must be considered in "a broader context", beginning with the collapse of the Soviet Union, not the events of August 7, 2008.
In regards to granting Georgia the NATO membership, Paet said that despite Estonia's unquestionable support to Georgia and Ukraine in this matter, Estonia's Foreign Minister does not believe that many NATO members would support this step.
You can share this story on social media: