'Confession' video stirs Bahrain, rights group decries police abuse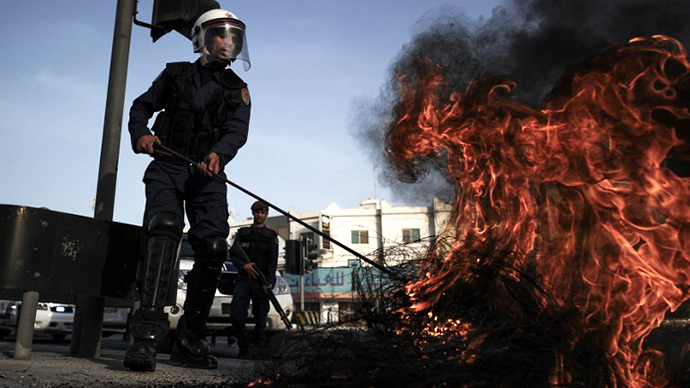 Footage of what appears to be a forced confession torn by security forces from a protester to implicate his fellows has sparked controversy in Bahrain. This comes as US lawmakers urge the government to allow a visit by the UN torture envoy.
A video uploaded on YouTube shows a shirtless young man, who identifies himself as Hussain Jameel Jafer Ali Marhoon from Hamad Town, giving what appears to have been a forced confession to an unseen security officer.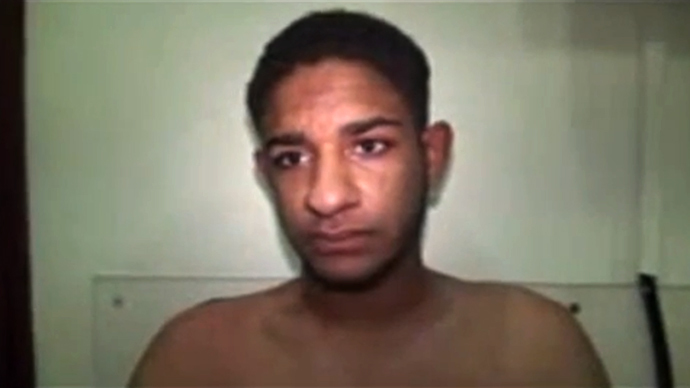 In the video, Marhoon is forced to answer approximately 60 rapid-fire questions in just under three minutes. At one point in the video, when the youth is asked why he was out on the street "facing the forces," he becomes noticeably nervous. For several seconds he shifts his gaze to the right of the room, where a sound is heard, without speaking.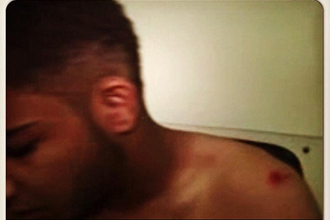 Finally Marhoon replies, "The sheikhs [clerics] tell us." At this point, the interrogator asks for the identity of the sheikhs. The youth tells him, "Isa Qassim and Ali Salman." When asked by the interrogator, "Why did they send you," Marhoon answers feebly, "They say so that we will kill you."
The youth is then asked whether he had been abused by the police, to which Marhoon responds that he had not, adding that his injuries were from an incident unrelated to his arrest.

After the mobile-phone video uploaded Tuesday went viral, Abdulrahman Al Mannai, who was later identified as a member of Bahrain's security force, deleted the video from his account. However, the Bahrain Center for Human Rights (BCHR) says it had already saved a copy.

Fears were sparked, including from a medical doctor, that Marhoon's confession was obtained by force.
"The video is very disturbing as it seems likely that the confession was obtained through physical and/or psychological abuse," Dr. Vincent Iacopino, MD and a Senior Advisor for Physicians for Human Rights, told BCHR. "The detainee is naked, at least from the waist up; he appears anxious and fearful, and there is a bruise on his left shoulder that is visible when he stands up at the end of the interview."

"In my opinion, the YouTube video of the alleged confession and the prevailing circumstance of detention in Bahrain suggest that the confession was obtained through torture and/or ill treatment," he said on Wednesday, adding that any information obtained through such means should not be admissible in a court of law.

After the video made the internet rounds, the Ministry of Interior tweeted that it would investigate the incident and reprimand those responsible for the incident. 
Chief of Public Security: immediate investigation launched on circulated video on confession of detainee on being incited to kill policemen

— Ministry of Interior (@moi_bahrain) June 11, 2013
The BCHR, however, said it did not find the statement to be credible "given the involvement of MOI officials at the very top level in wide spread human rights abuses."

New calls for UN torture envoy to be allowed into Bahrain
Earlier this week, 20 US lawmakers called on the king of Bahrain to immediately allow the UN envoy on torture to enter the kingdom, after the government postponed his trip at the last minute.

Following renewed clashes between government forces and activists, Bahrain on April 20 advised UN Special Rapporteur Juan Mendez that they were halting his trip - the second time that government officials canceled his visit.

"As you know, serious accusations have been made in recent years against members of the Bahraini security forces, who are accused of torturing detainees with impunity," the Democratic lawmakers wrote in their letter to King Hamad on Tuesday.

The government's "refusal to allow Juan Mendez to visit the country is also inconsistent with recommendations made by the Bahrain Independent Commission of Inquiry, including torture allegations be independently investigated, which your government agreed to implement," they added.

A visit by Mendez "would have helped address these issues," the group noted.

Allegations of torture being carried out by Bahraini authorities against pro-democracy agitators is becoming a loaded issue for Washington, which has had its Fifth Fleet stationed in the Gulf state for 40 years. Critics accuse the Obama administration of turning a blind eye to the torture allegations coming out of Bahrain for fear of alienating King Hamad, possibly losing naval basing privileges as a result.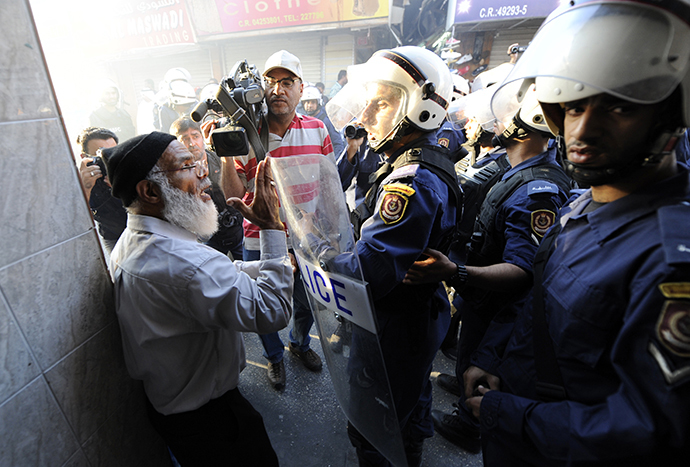 Human Rights Watch has cited multiple reports of torture that emerged during the Formula 1 Grand Prix held in Bahrain in April. They include accounts of activists being subjected to electric shocks and forced into signing confessions.

"If the latest allegations are brushed aside it will be yet more evidence suggesting that Bahrain's justice system is a haven for torturers," said Sarah Leah Whitson, Middle East director at Human Rights Watch. "Bahrain's allies should apply serious pressure on Bahrain to investigate and hold accountable anyone responsible for brutally torturing activists."

Sunni-ruled Bahrain experienced month-long protests led by the kingdom's Shiite majority in early 2011. The Bahrain Independent Commission of Inquiry report, issued in November 2011 reported that five activists had died in police custody since the uprisings began.

Earlier this month, three protesters were prison sentences ranging from five to 15 years for participating in anti-government demonstrations in June 2012 and, according to court documents, attempting to murder a police officer.

One of the most publicized human rights abuse cases in Bahrain involves that of activist Nabeel Rajab, who was sentenced to three years in prison in August 2012 on charges of 'participating in an illegal assembly' and 'calling for a march without prior notification.'

Rajab openly criticized the country's regime on RT while appearing on the Julian Assange Show. 
Protests against Bahrain's Sunni royal family, who has ruled the country since 1783, have become a regular occurrence, with the country's 70 percent Shiite population claiming they are suffering discrimination while proclaiming their support for a democratic system of government.