Bahrain prince meets opposition leader to defuse tensions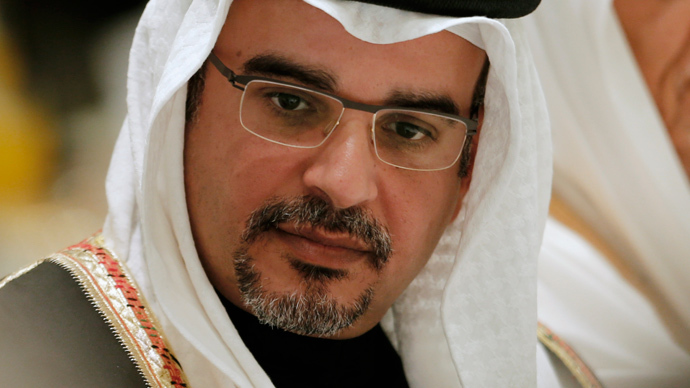 Bahrain's monarchy has met with the opposition leader in an effort to put an end to the mass demonstrations that have shaken the country for nearly three years.
Bahrain's Crown Prince Salman bin Hamad al-Khalifa held talks with the main opposition chief Sheikh Ali Salman for the first time since Shiite demonstrations began in 2011.

"The meeting was especially frank and very transparent," the Shiite opposition group, Al Wefaq said in a statement

Al Wefaq claimed that the talks took place on the Prince's initiative to "study ways (to have) a serious dialogue that would result in a new political framework that shapes a comprehensive solution."

The Crown Prince told the political representatives that the government aims to "strengthen the rule of law and institutions," while urging the opponents to "show seriousness, transparency and credibility," BNA reported.

During the meeting "it was agreed on the main issues to be discussed under national dialogue in a coming stage," the official news agency announced.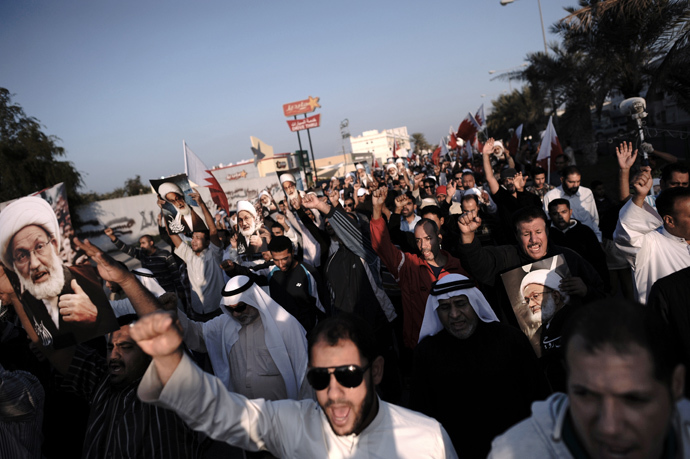 It was the first time in nearly three years that a member of the ruling family has met a leading member of the opposition. According to Prince Salman's twitter account, he also discussed the country's future with independent political figures, members of parliament and the country's consultative Shura council.
The national dialogue began last February but achieved no concrete results. Last September five groups including the main opposition Shiite movement Al Wefaq, boycotted the talks after Shiite leader, Khalil Marzooq was arrested on charges of inciting terrorism.
The Bahraini Shiite majority has been staging nationwide demonstrations for almost three years demanding the creation of a constitutional monarchy with a government chosen from within an elected parliament. They have also voiced concerns about discrimination from the ruling Sunni minority, an accusation the Manama government denies.
According to the International Federation for Human Rights, at least 89 people have been killed in Bahrain since the protests began.
Bahrain, a staunch US ally and home to the US Navy's Fifth Fleet, has been repeatedly criticized by human rights organizations for the torture of opponents, including kids, and jailing doctors that have been helping those wounded in clashes. Among dozens of jailed opposition activists is a prominent Bahraini human rights activist, Nabeel Rajab, serving a 2-year prison term for
"encouraging illegal gatherings"
and
"disturbing public order."
Rajab, who is considered
"a prisoner of conscience"
by Amnesty International, openly criticized the country's regime on RT while
appearing
on the Julian Assange Show in May of 2012 prior to his arrest.
You can share this story on social media: