Bahrain slashes terms for policemen jailed over 'torturing' protesters to death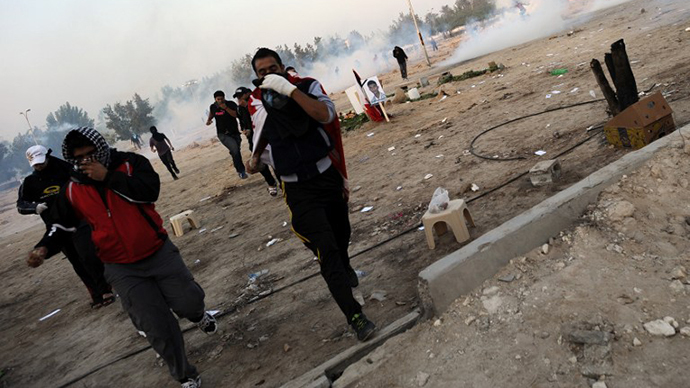 Two policemen convicted of 'torturing' a protester to death in 2011 have had their jail terms slashed by four years following an appeal. The policemen were convicted of beating to death a Shiite detainee during a mass crackdown on dissent in 2011.
Bahrain's appeals court reduced the jail terms of the policemen involved from seven to three years, according to an anonymous judicial source who spoke to AFP. They were convicted by a lower court in December over two separate incidents.

Abdul Karim Fakhrawi died in April 2011 after nine days in custody. While it was initially reported by Bahrain's official news agency that he died of kidney failure, photographs of Fakhrawi's body leaked online, sparking national outrage.

Fakhrawi was a co-founder of independent newspaper al-Wasat, which temporarily had the plug pulled by authorities following a nationwide crackdown on Shiite-led protests, starting in mid-March 2011.

Even in December, the seven year sentence for the policeman involved in Fakhrawi's death was criticized as being too lenient. "The prosecutor changed the charges from 'torture leading to death' to 'beating leading to death'. They don't want to admit that there was torture," Sayed Hadi al-Mousawi, a member of Bahrain's Wefaq Society, told Reuters at the time of the sentencing.

On Monday, a further policeman also had his sentence reduced from seven years to three. He had been convicted of shooting a protester dead in February 2011. Ali Musheime suffered birdshot wounds. However, the court declared on Monday that the incident had not been premeditated murder.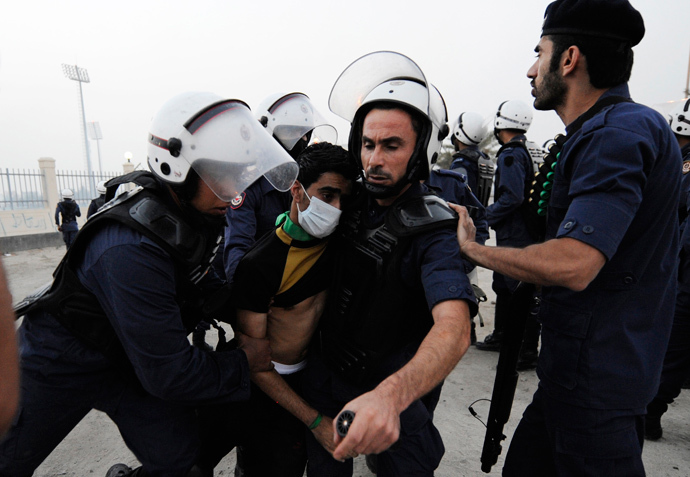 The wave of arrests which swept the nation meant that a number of policemen later faced trials over killing protesters or torturing detainees. According to the International Federation for Human Rights, at least 89 people have been killed in the Sunni-ruled kingdom since the unrest began.

Bahrain – home to the US Navy's Fifth Fleet – is ruled by a Sunni monarchy, while over 75 percent of the population is Shia. In February 2011, thousands of protesters swarmed the streets of Bahrain's capital Manama, demanding democratic reforms and the resignation of Prime Minister Sheikh Khalifa bin Salman al-Khalifa.

Since then, Bahrain has faced widespread criticism over its harsh sentencing of activists within the country. A decision to jail 50 Shiite activists for up to 15 years in a mass show trial led Human rights watchdog, Amnesty International, to  call the verdict 'appalling' at the beginning of October. It also urged a probe into reports that some activists were tortured.

In April this year, a UN torture investigator, Juan Mendez, said that Bahrain has blocked him from a planned visit to the Gulf Arab state, terming it an "effective cancellation," since no alternate dates were proposed.

The following month, Human Rights Watch (HRW) demanded that authorities "immediately investigate allegations that officials are torturing activists in detention."

In Mid-September it emerged that Bahrain's law enforcement had also made a habit of regularly detaining children, who were forced to undergo humiliation and cruel treatment often bordering on torture, according to a HRW investigation.

You can share this story on social media: