Police raids arrest Bahraini doctors after 'show trial'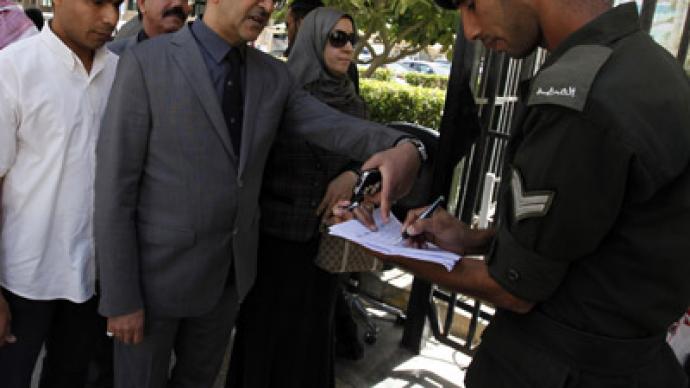 Bahraini police have arrested six doctors over their treatment of anti-government protesters following an unsuccessful court appeal. Rights groups have decried the "farcical trial" and the death of a prisoner of conscience who perished in custody.
Police stormed the medics' homes early on Tuesday morning, one day after Bahrain's highest court denied their appeal and sentenced them to jail terms. Doctor Ali al-Ekry was detained in his home at about 5:30am local time (02:30 GMT). He was accused of possession and concealment of weapons and their illegal assembly and faces a five-year sentence. The other four doctors were then taken into custody in a series of raids, Al-Jazeera reports."It is natural to assume that once the highest court in the land issues a verdict, that verdict is enforceable," said Fahad Al Binali, a government spokesman.
Nine doctors had their appeals rejected on Monday by Bahrain's Court of Cassation. The tribunal had charged them for their involvement in anti-governmental protests in February for treating activists wounded by security forces and reporting their injuries to foreign media.Ekry, who was accused of inciting hatred and conspiring to overthrow Bahrain's ruling family, said that the medics did not receive a fair trial."We think we are a card being used by the regime to negotiate with the opposition," he told Reuters by telephone, implying that the ruling was politically-motivated.The final verdicts follow a trial last year in which 20 medics were sentenced to jail terms ranging from five to 15 years. The medics were then released from custody last year following allegations of torture.
A retrial in June of this year in civilian court resulted in the acquittal of nine of the medics and a reduction of the sentences of nine of the others.International rights groups have criticized the court process as farcical, while Amnesty International branded the June trial as a "dark day for justice."Multiple abusesBahrain's government has faced consistent criticism for its heavy-handed crackdowns on anti-government uprisings and reported abuses of political prisoners.The Bahrain Center for Human Rights expressed concern at the detention of the six doctors and condemned the death on Tuesday of a 22-year-old prisoner jailed on false charges. Mohammed Mushaima suffered from a severe form of sickle cell disease and reportedly died after being denied adequate healthcare.
Bahrain's ruling monarchy has also come under fire recently for refusing to release human rights activist Nabeel Rajab. The leading rights figure is currently appealing a three-year sentence for his participation in peaceful protests in support of democracy. He is being held in custody after his bail request was rejected on September 10.Thousands have been arrested and put to military trial since the uprisings began a year ago. The country's Shiite opposition is pushing for a transition to democracy and greater representation in the country's Sunni government. Despite Washington's calls on Bahrain's government to negotiate with the opposition clashes continue to erupt on a daily basis in the turmoil-afflicted nation.
You can share this story on social media: