Arrests in Bahrain ahead of Formula 1 GP: Rights group confirms, govt denies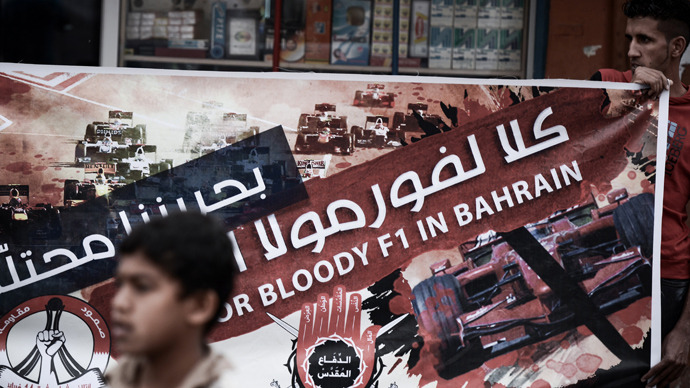 Twenty Bahraini opposition activists have been arrested in towns near the Gulf country's Sakhir race track, Human Rights Watch said. However, the Bahraini government has denied that any arrests have taken place.
A statement by Human Rights Watch claimed the detentions were made by masked police officers in civilian clothing near the race sites last week. Allegedly, no arrest or search warrants were issued – a sign of rising political tensions as the April 19 through 21 Grand Prix draws near.
"These raids and detentions suggest that officials are more concerned with getting activists out of circulation for the Formula 1 race than with addressing the legitimate grievances that have led so many Bahrainis to take to the streets," Human Rights Watch's Middle East director Sarah Leah Whitson was quoted as saying by Reuters.
The watchdog is certain that these raids were "intended to intimidate" activists, along with "their families and their supporters." 
At least two of those detained were charged with crimes related to national security, while others were charged with participating in illegal gatherings, according to the international rights group. The raids reportedly targeted activists living near to the Formula One track, mainly youths, who had led protests in the past.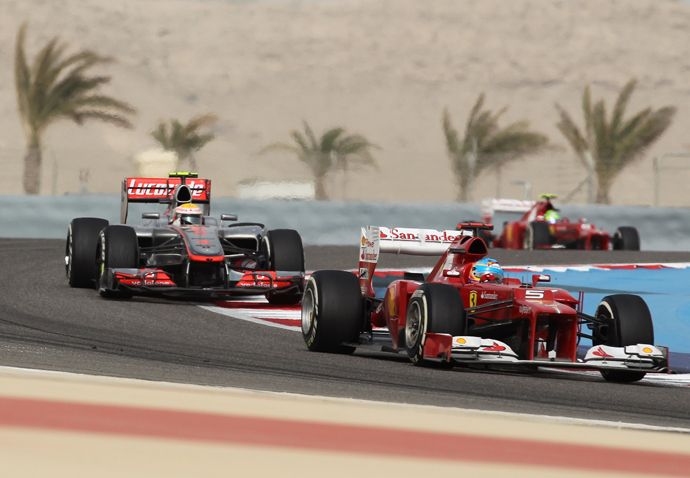 The country's authorities, however, have denied conducting any raids or unwarranted arrests.
"We discredit any news of such arrests in recent days or even months. Nobody could be arrested without a warrant. This doesn't happen in Bahrain. If there is any action against peace and security, it must be dealt with according to law," Bahraini Information Minister Sameera Rajab said.
The raids and arrests reportedly took place the same week that Formula One boss Bernie Ecclestone announced that he had no concerns about this year's Grand Prix, nor had he heard of negative reports coming from the country.
The inaugural F1 race at the Sakhir desert circuit took place in 2004. Since that time, it was on the calendar until 2011. That year, the Bahrain Grand Prix was postponed to a later date, and eventually canceled because of political instability and unrest in the country. Widespread protests at the time were crushed, and at least 35 people were killed.
In 2012, the race did take place, though amid protests in Shi'ite Muslim villages accompanied by burning tires and riot police firing teargas at firebomb-throwing protesters.
Anti-government protests have rocked Bahrain – the base of the US Navy's Fifth Fleet – since February 2011, with demonstrators calling for an end to the ruling Al-Khalifa monarchy, which has governed the Gulf Arab state since 1974. Around 100 people have been killed since the start of the uprising. Hundreds have been arrested, and thousands have lost their jobs.
You can share this story on social media: