No wage in old age: Brits not saving enough for retirement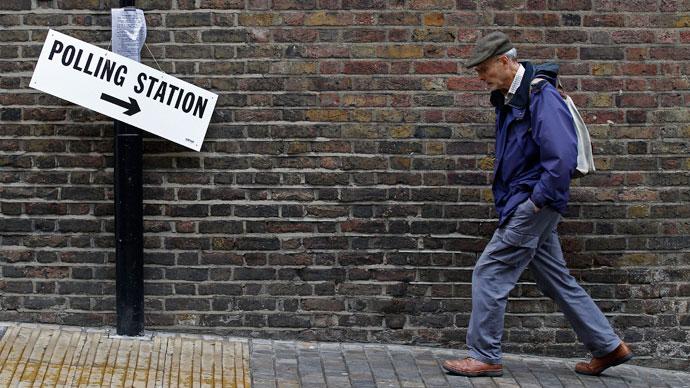 On average, English pensioners only have enough savings to see themselves through seven years after they stop work, and nearly 20 per cent have saved absolutely nothing towards retirement, according to a new HSBC study.
Only 38 per cent of Britons are regularly putting this money aside, despite having longer life-expectancy than ever, and British workers will run out of their retirement savings only a third of their way into their post-work lives of leisure.
"They are putting off the inevitable, which is the reality of significant cuts to their living standards in their twilight years after their savings run out," said Christine Foyster, head of wealth development at HSBC UK.
The British elderly were ranked right at the bottom of the study entitled 'Future of Retirement: A New Reality'. It included both developed and developing nations: while the country's Old-Age Pensioners (OAP) were bettered by those in the US, France and Australia, they were also beaten by China, Brazil, and India, where people also save much more sensibly for senior citizenship.
The survey was based on over 15,000 consumers in 15 markets worldwide, and globally, the average retirement age is expected to last 18 years.
However, more than half of UK workers would rather go on holiday than prepare for this work-free later life - approximately 58 per cent of British residents stated that they would choose to blow their savings on a yearly holiday, rather than putting money in a pension pot for the future.
"Many of these people expect to rely on the state. This creates problems for governments. It will put an unsustainable strain on public healthcare, transport and housing provision," said Simon Williams, group head of wealth management at HSBC.
The results of the survey follow last years' media reports that Britons are living much longer than previously thought, and staying healthier for longer, leading to concerns about the aging population and the burden it may impose upon UK society.
Cases of mentally degenerative diseases such as Alzheimer's have been expected to rise, and funding care and benefits for the over-65s generation will cost more than three times the country's GDP in total, according to the Alzheimer's society website.
HSBC postulates that the situation is only likely get worse as life expectancy continues to rise around the world.

You can share this story on social media: