Back on home ice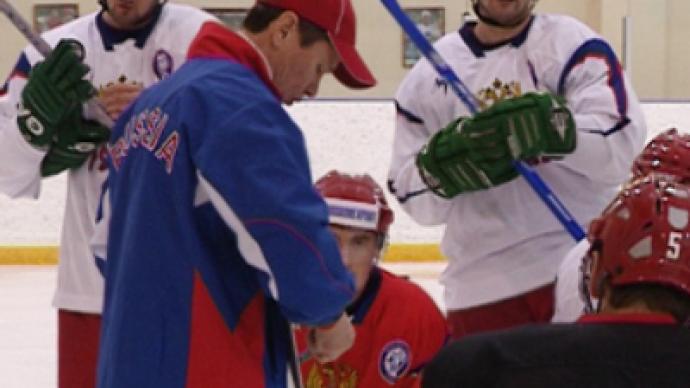 The Russian national squad has started preparations for the second stage of the Ice Hockey EuroTour. This will be the first time Russia has played at their home arena since winning last year's World Championships.
The Russian team has already shown their pedigree by lifting the Karjala Cup last month, being victorious in all three matches. Taking in account these good results, head Coach Vyacheslav Bykov has not made any major changes in the squad.
Veterans Aleksey Yashin and Oleg Tverdovsky are the only additions to the team.
Yashin has always been a talisman for Russia, but he missed the World Championships due to personal reasons, while the former Ottawa Senators star Tverdovsky is just happy to be back.
The Megasport Arena is likely to see sell-out crowds, with fans flocking to see the heroes playing on home ice once more.
If the World Champions play to their full potential, there is no reason why they should not claim yet another Euroleague crown. Their first match is against Finland on December 18.
You can share this story on social media: