Baby grants begin in Russia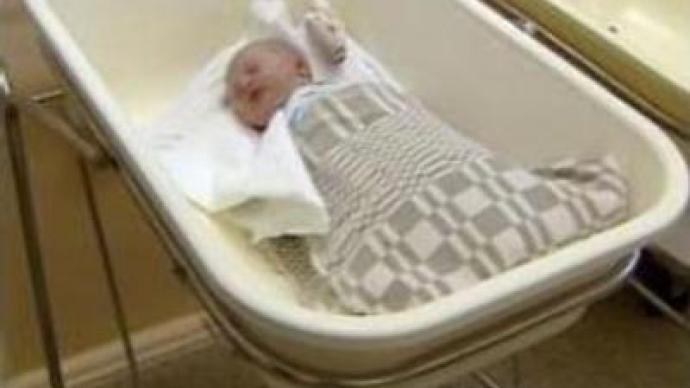 In Russia, women giving birth from now on will receive grants worth more than $US 10,000 for every second and third child they bear. It has become part of a state programme to boost the falling birth rate in the country.
According to the new law supporting families with more than one child, mothers will get 250,000 rubles for each child after their first. Some parents think it is enough, while others say it could have been more. However, all agree that now there is a lot to think about.Getting the Mother's capital is going to be a procedure quite different from a simple bank transaction. After giving birth to a second, third or further babies, a mother will simultaneously get an account in the Pensions Fund, which will be indexed to inflation. In addition, she can only get this money after 3 years and for only three purposes.
"This money or a part of it could be spent on accommodation, for example, on paying back loans taken to buy an apartment or a house. The second way of spending the money is the education of a child and, thirdly, mothers can direct this money to a pension account,"
said the health and social development minister, Mikhail Zurabov.The only problem that has already emerged from this law is that it starts from the first moment of 2007. Those who gave birth to their children say a minute to midnight is not enough. However, for many Russian families this demographic project means a lot. Low income and insufficient accommodation are big problems for parents when they consider expanding their family.
You can share this story on social media: