Austrian youths mar V-day celebrations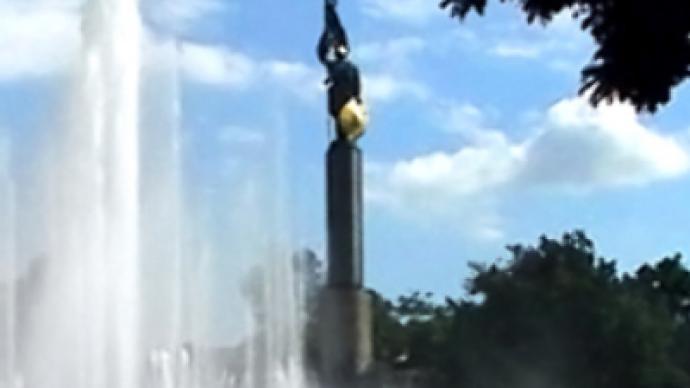 Victory Day celebrations have been marred by an incident in Vienna. A monument to Soviet soldiers in the centre of the Austrian capital has been vandalized by youths who splashed paint on the monument's plinth.
The pedestal bears the names of more then 50 soviet soldiers, who died in the fight for Vienna.
The Russian embassy, along with diplomatic missions of other CIS countries, is protesting to the Austrian ministry of foreign affairs.
The act of vandalism, however, hasn't cancelled the official wreath laying ceremony to commemorate Victory Day.
You can share this story on social media: